These photos were provided by Richard Whitehead.
His uncle T. R. (Rudolph) Whitehead served as a Chief Boatswain's Mate aboad the Philadelphia.
. September 29, 1941: Change of command party at the Hotel Astor in New York.
Captain Vance D. Chapline was being relieved by Captain C.J.Moore.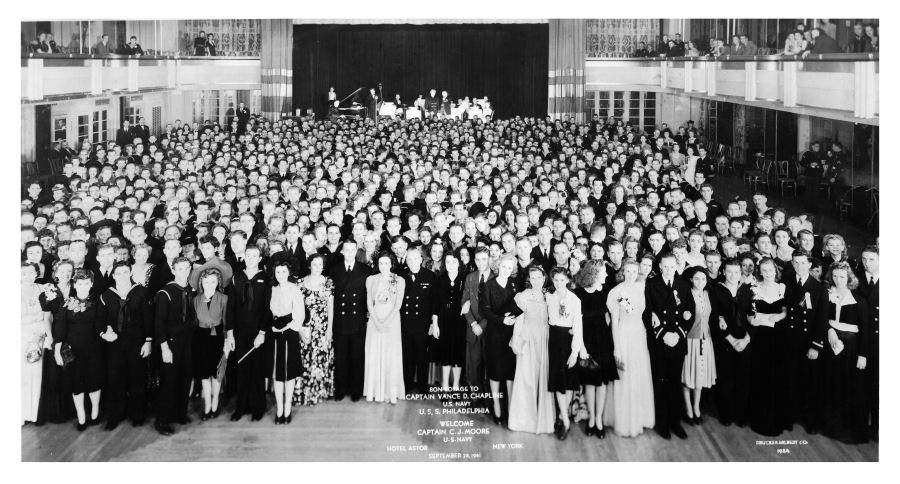 Here are closeups of the above picture.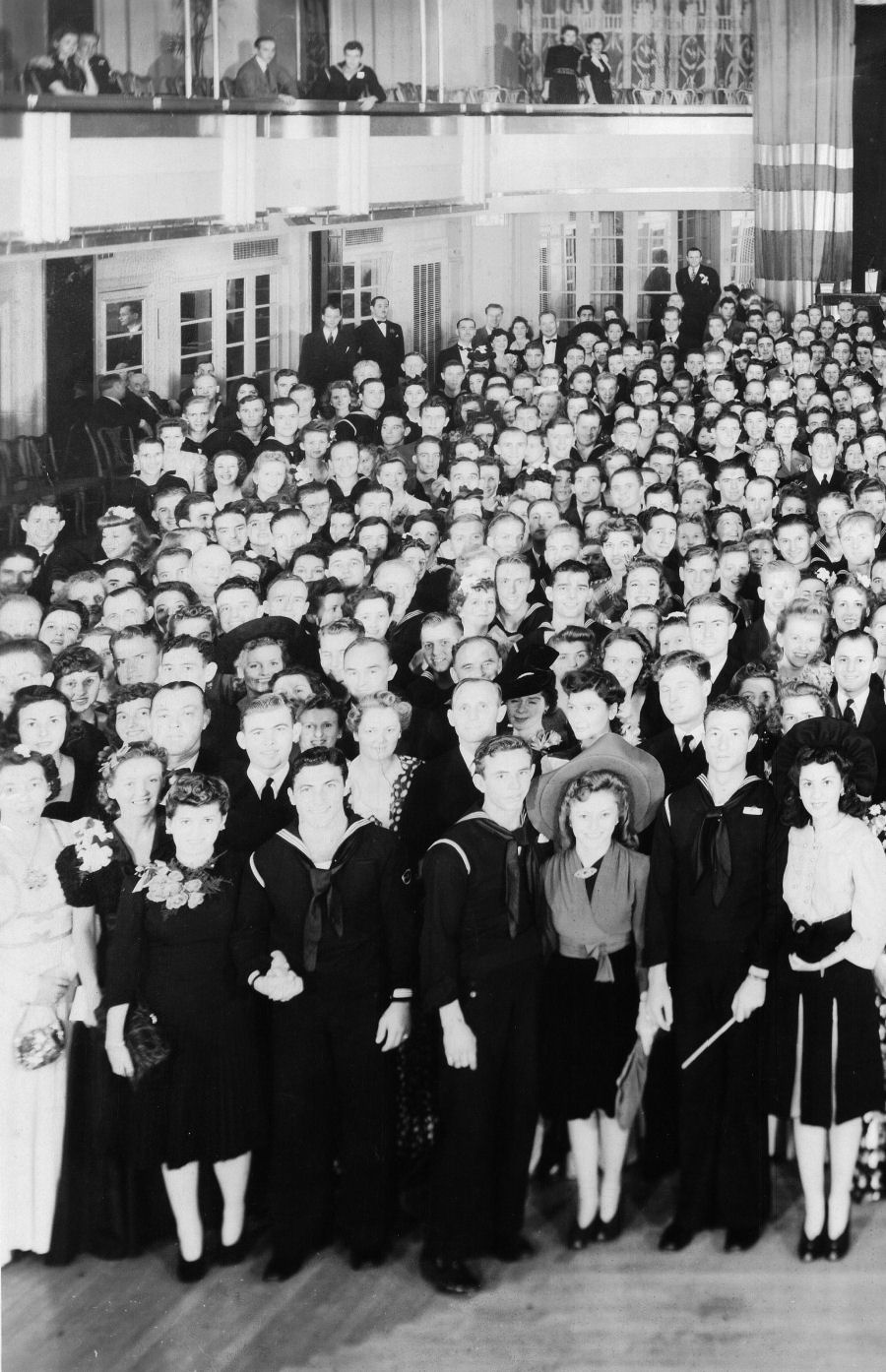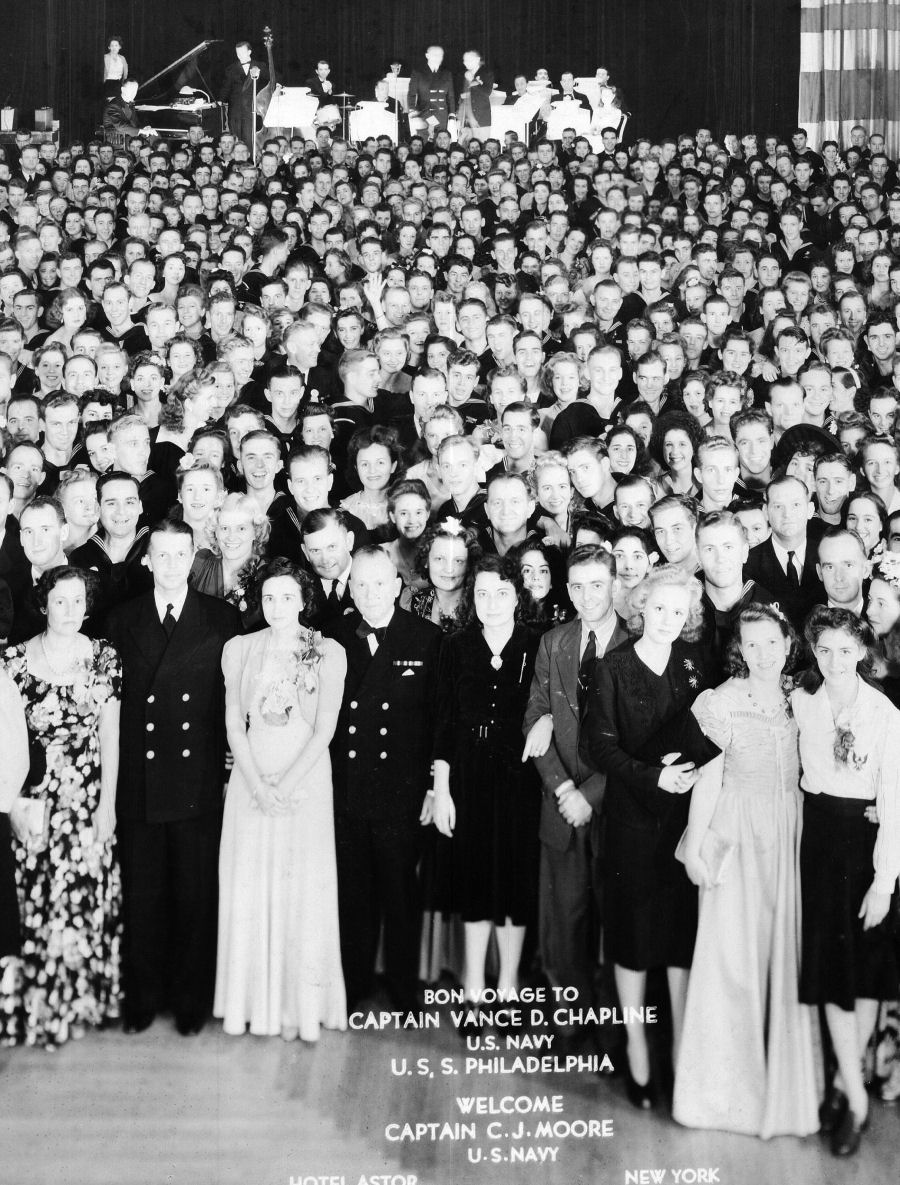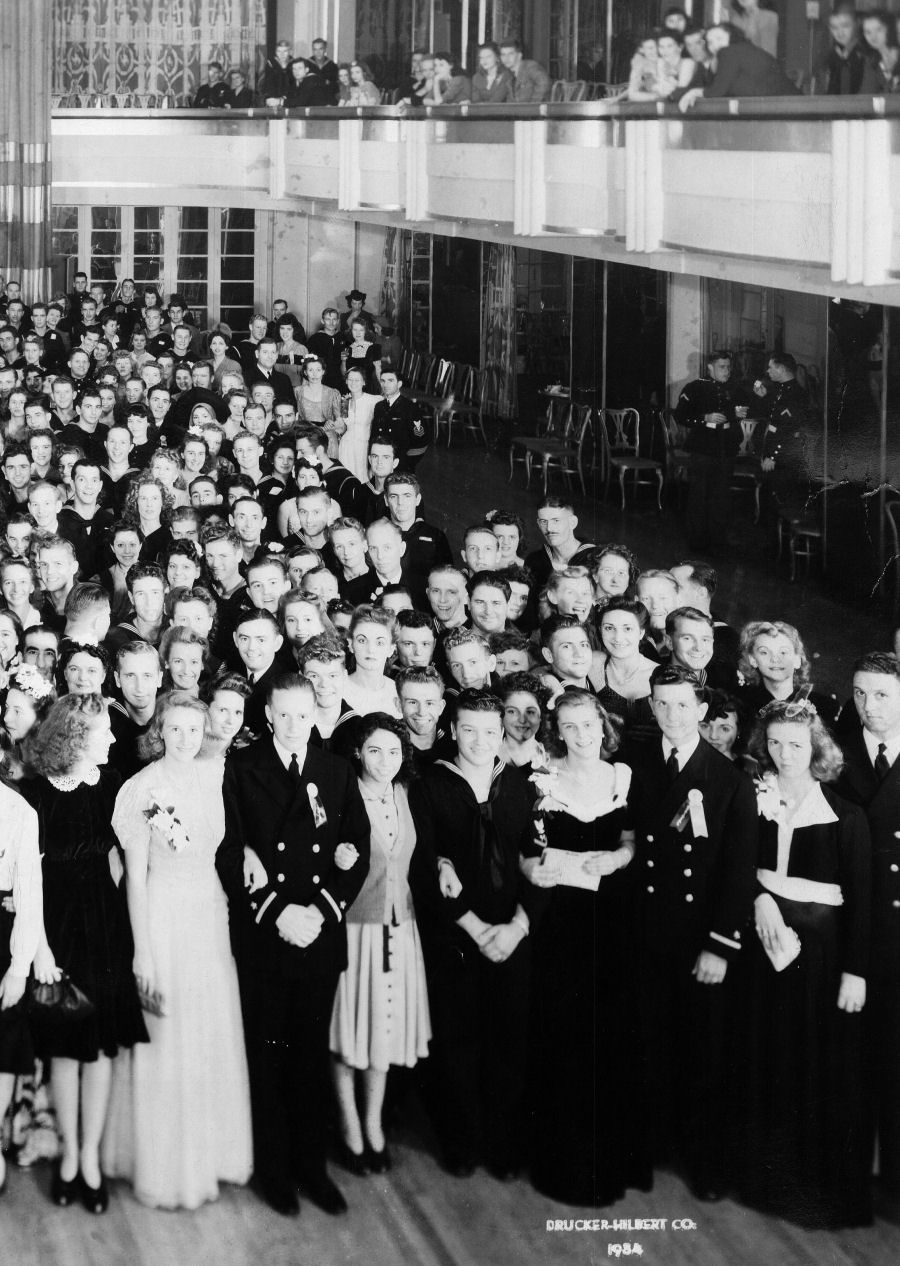 While we originally thought the photo below was also of the Philadelphia crew,
this is not possible since the Philly was bombarding Southern France on that date in 1944.
Other possibilities are Chief Whitehead's other assignments: Chateau Thierry AP-31, General W.A. Mann, AP-112 or the Titania AKA-13
The ship has been positively identified as the General W.A. Mann, AP-112
by Bill Moryto, LtCol USMC who recognized his grandfather, CPL Edward J Duda USMC in the group photo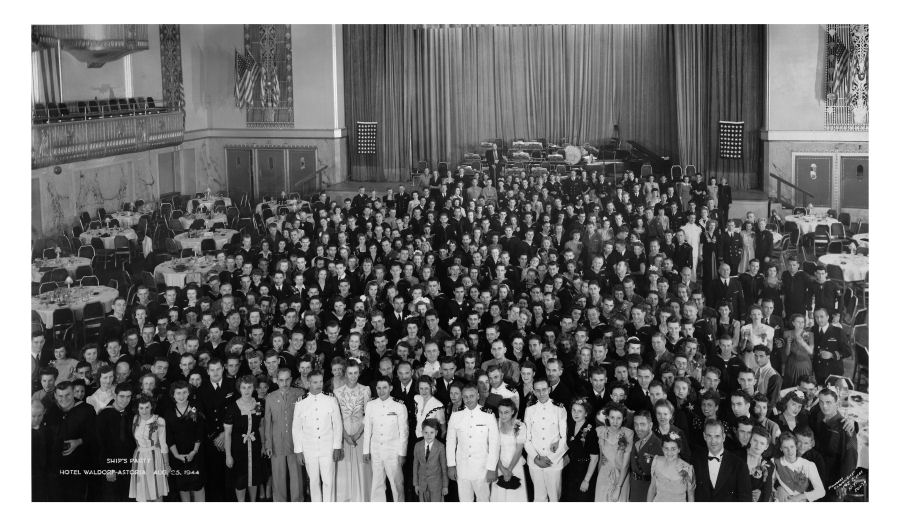 Here is a closeup of Cpl Edward J Duda USMC (center in the Marine uniform)
who served aboard the Mann from 1943-1945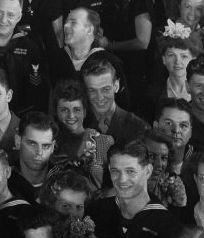 Here are additional closeups of the group photo