Operation Husky (Sicily): July-August 1943 Philadelphia provided covering bombardment as the 45th Infantry Division stormed ashore. As RADM's Davidson's flagship she provided gunfire support to the 7th Army's advance along the coast, the "leap frog" landings behind enemy lines and the defense of Palermo. Philadelphia came under almost daily air attack and earned her nickname "The Galloping Ghost of the Sicilian Coast" when she was reported sunk by the German High Command. Her officers and crew believed that she had been bombed more frequently than any other ship in the European operation.
NOTE: The city of Porto Porto Empedocle was captured on July 17, 1943 by the 7th Regiment and 3rd Rangers supported by naval gunfire.
The following day the city became a port of entry for reinforcement and the naval gunfire ships departed.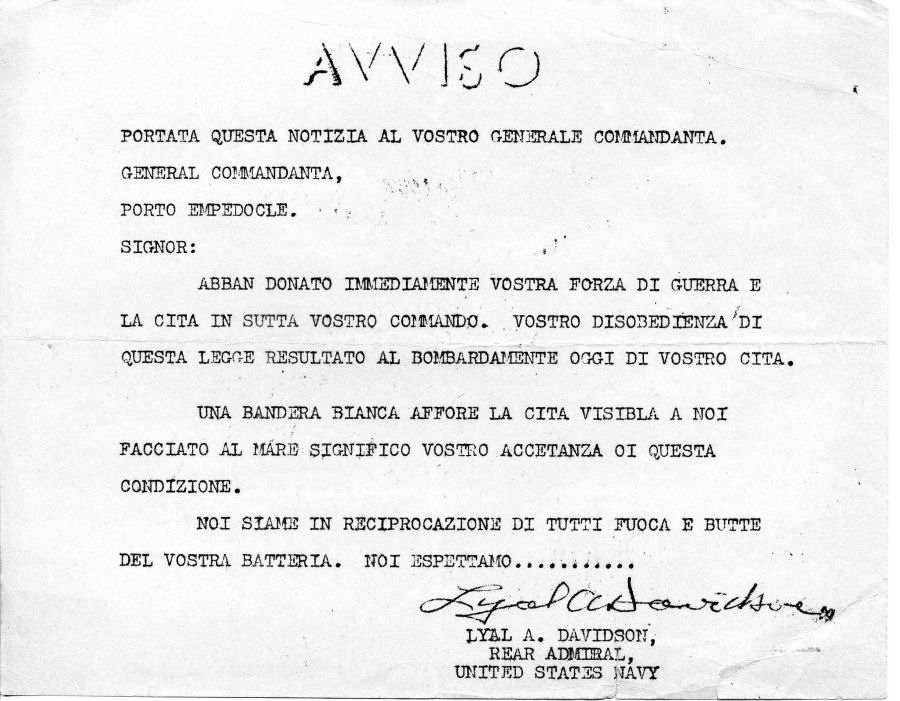 Supporting Patton

4 min Video

from History Channel

Series
While there isn't any date on the hand drawn sketch below. S Croce Camerina is a town in the Ragusa region of Sicily.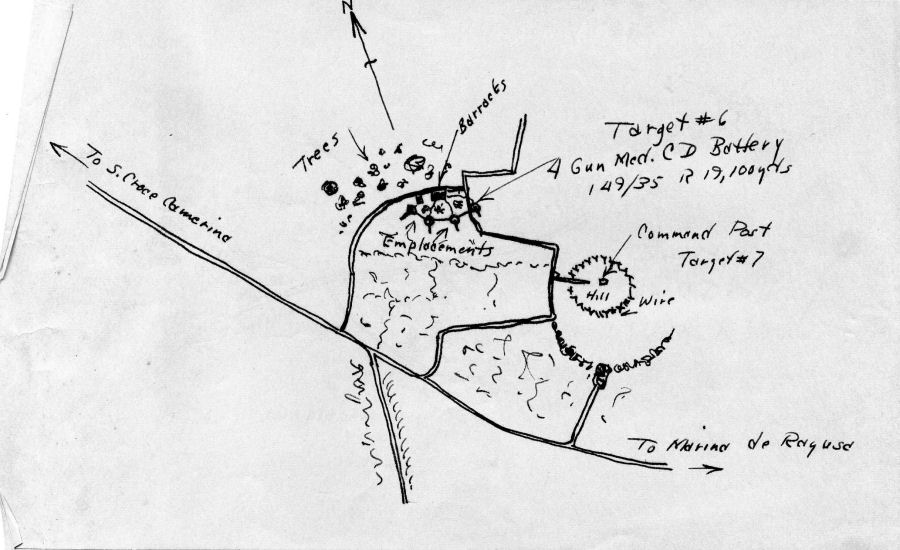 Related Articles:
Sicily & Salerno
by Capt. Paul Hendren
Details of Salerno Landings (pdf format)
(from British & American sources)