I recovered these images from negatives (labeled 1945 USS Philadelphia) saved by Joe Kiskel, Livingston NJ
and provided to the Philadelphia Association by his son Keith
According to the
Philadelphia Inquirer
approximately 25000 people visited the cruiser
after she came in to her home port for Navy Day October 1945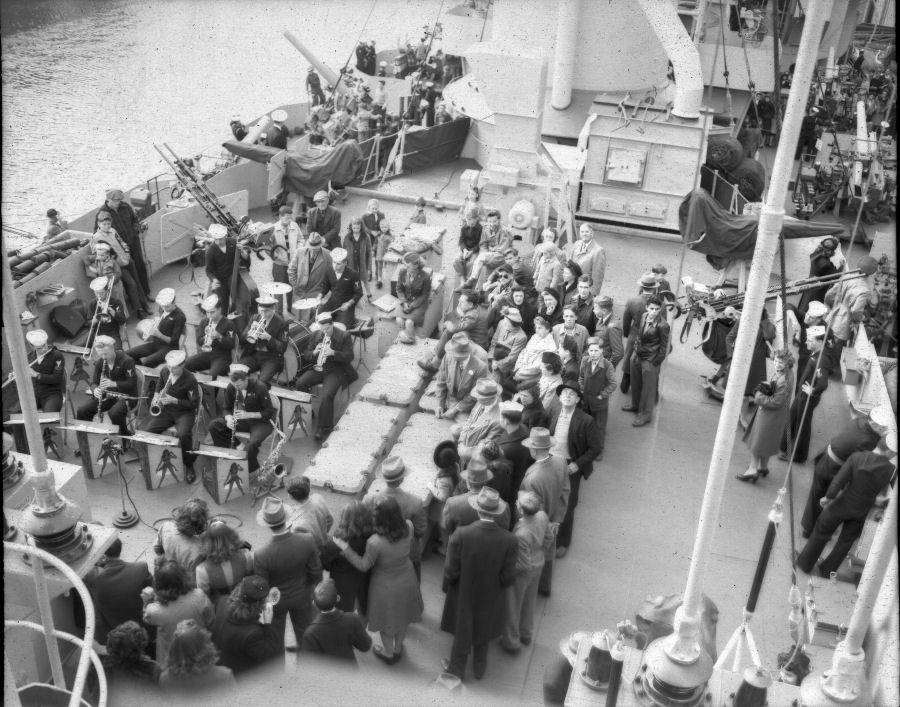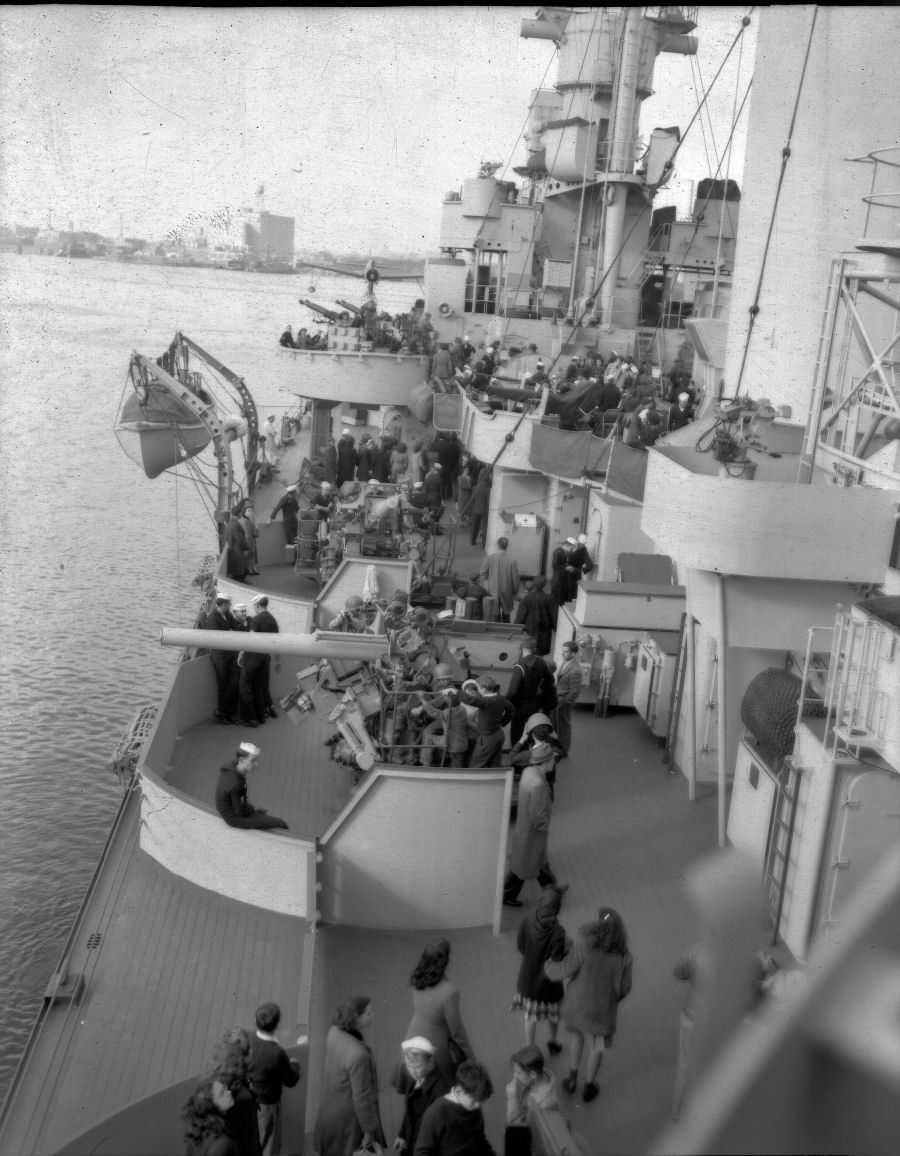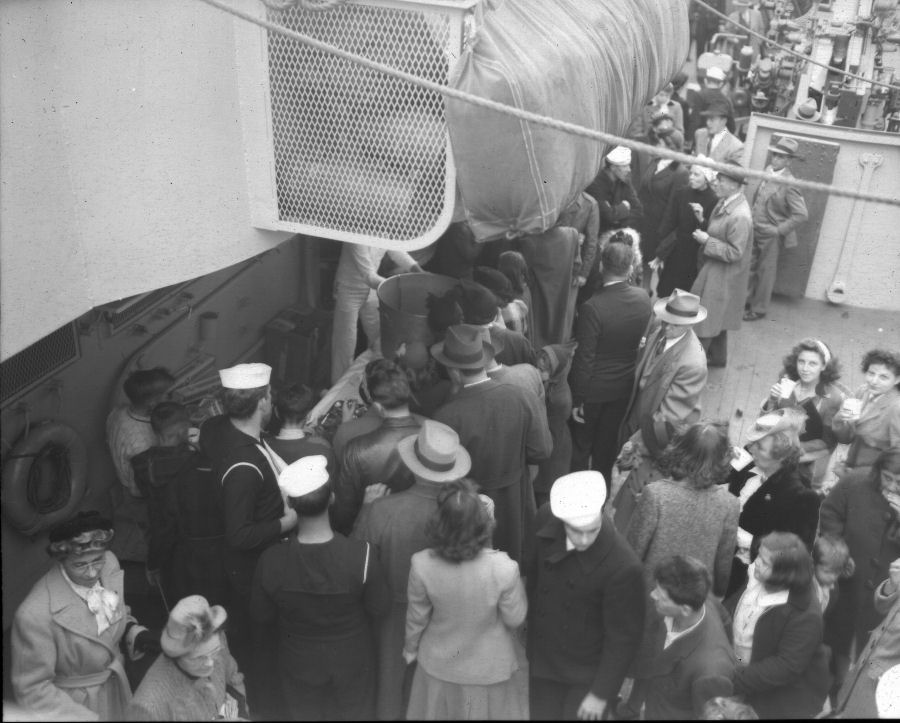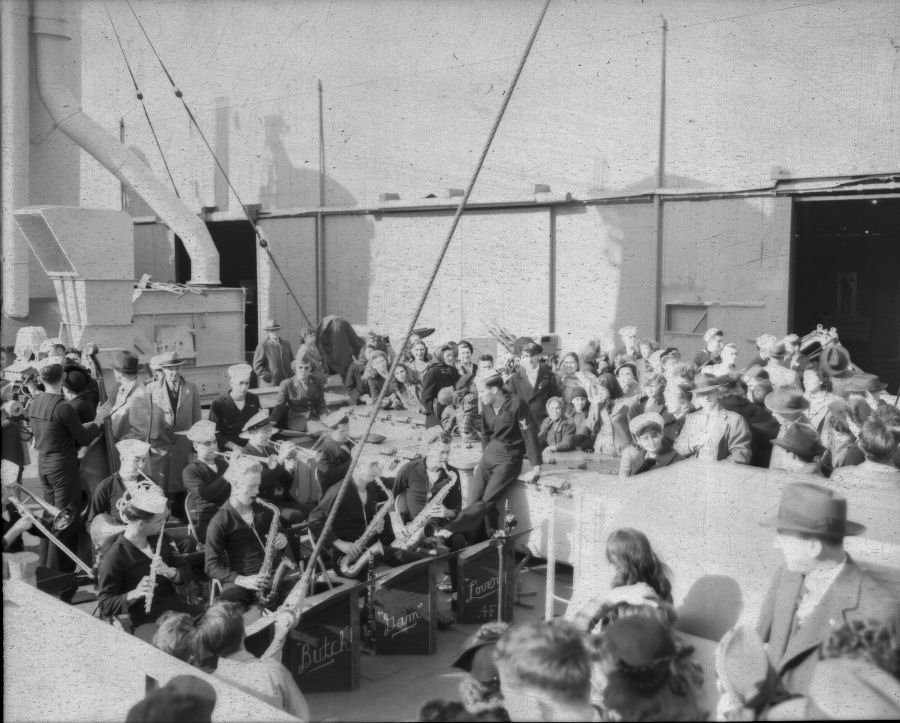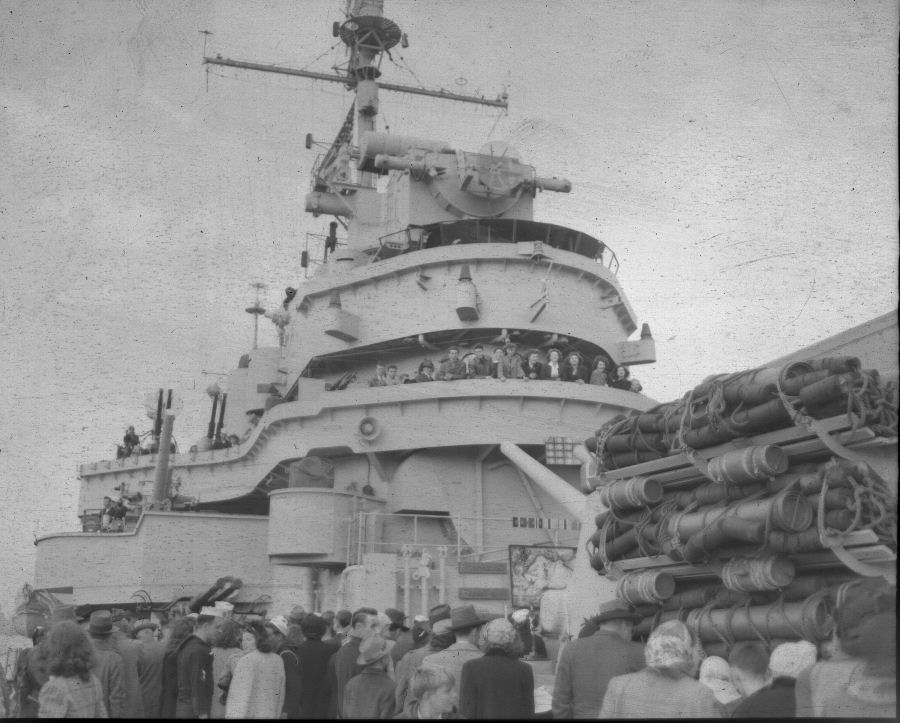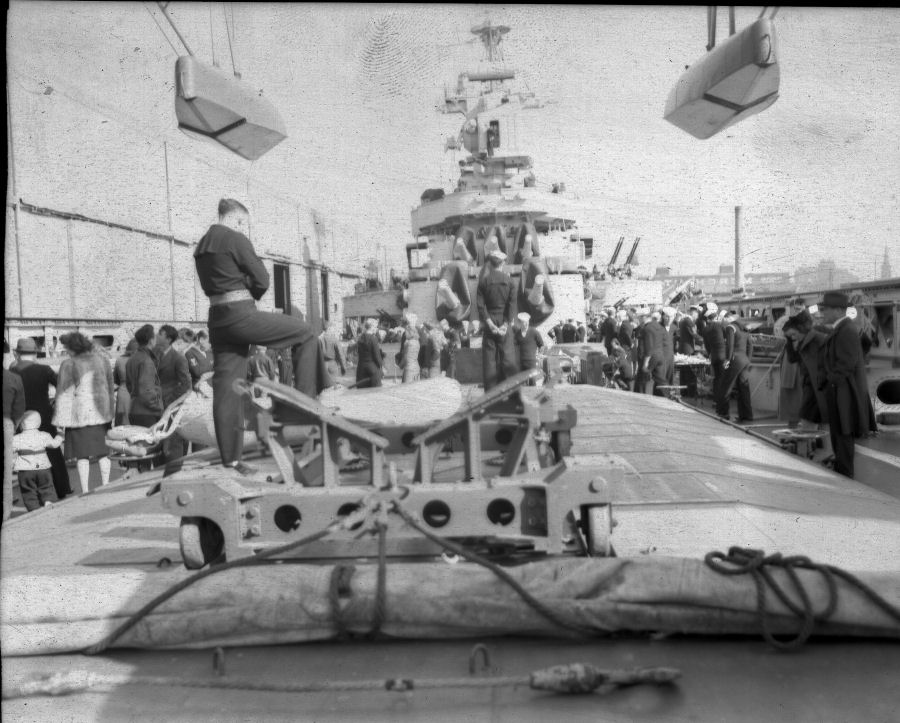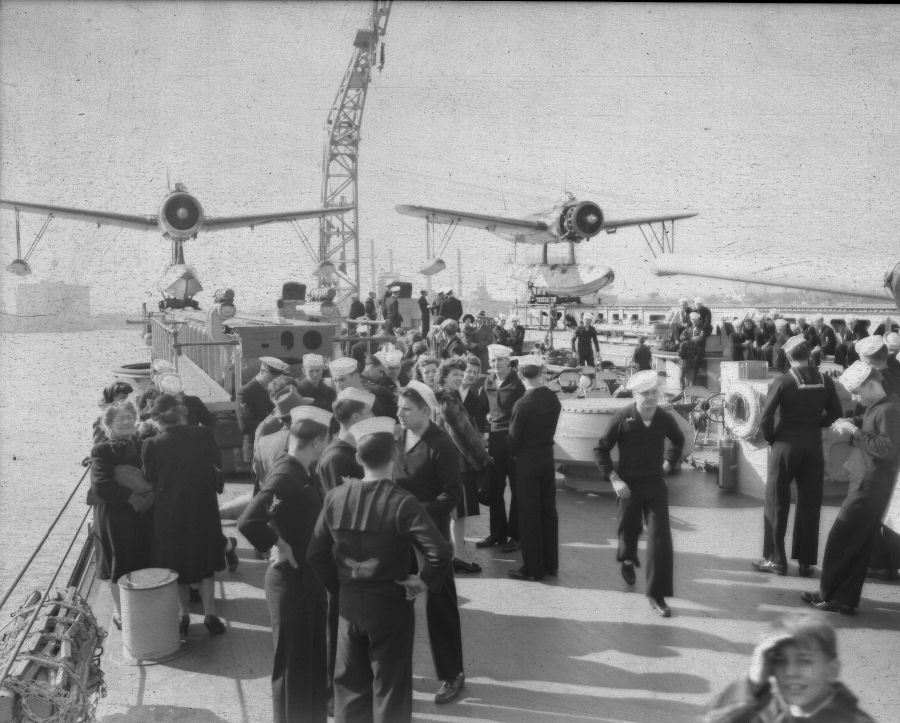 I recognized the sailor leaving the group in the center of the photo. That's my Dad Frank Paukstis
I think the woman on the left of the group (partially obscured) in my mother Helen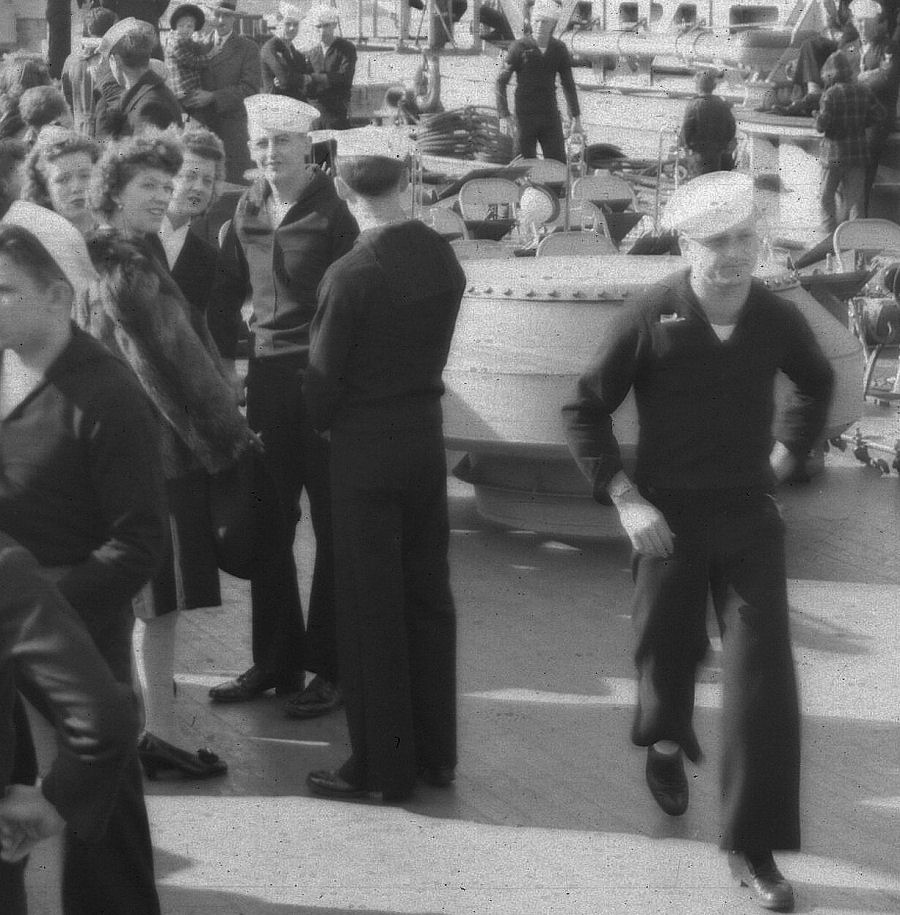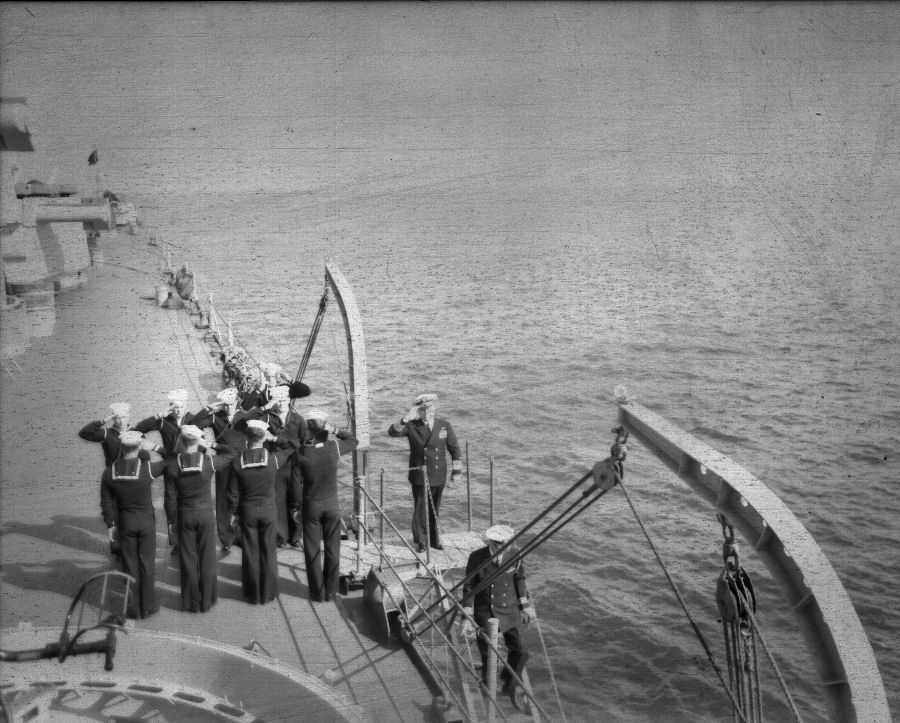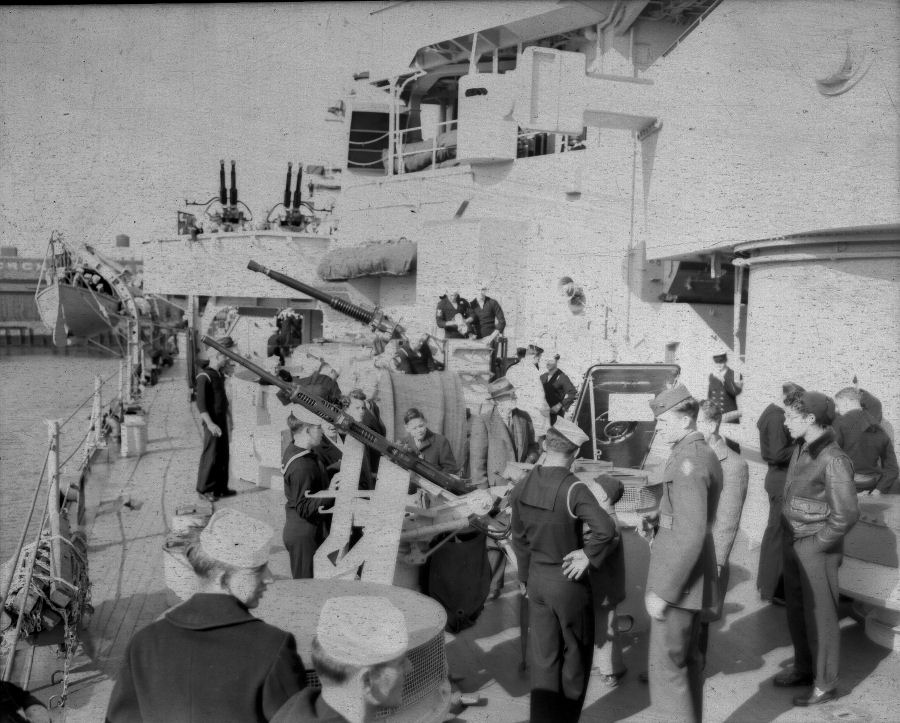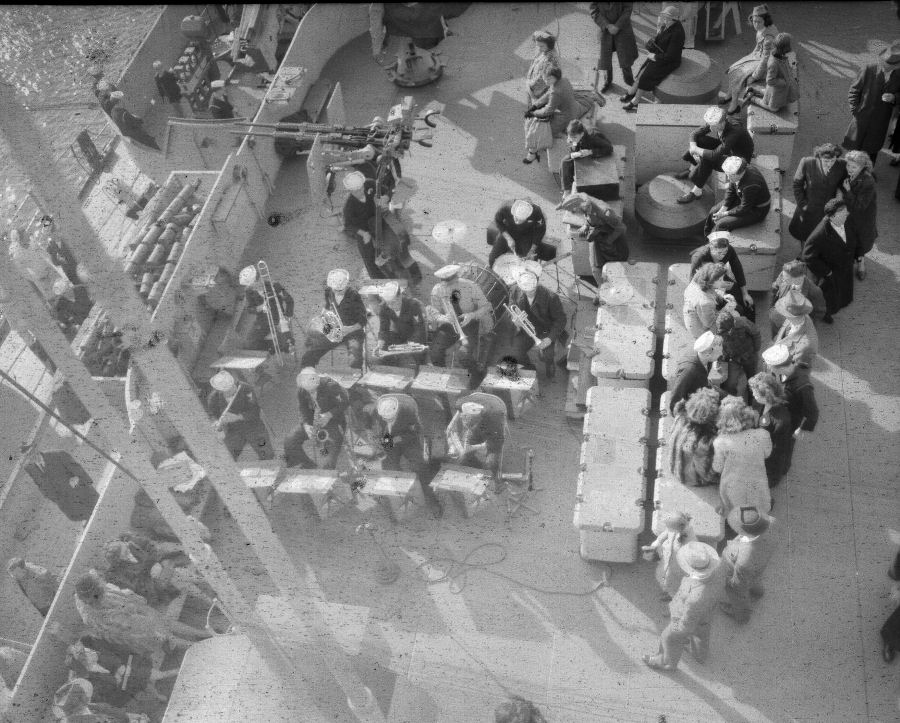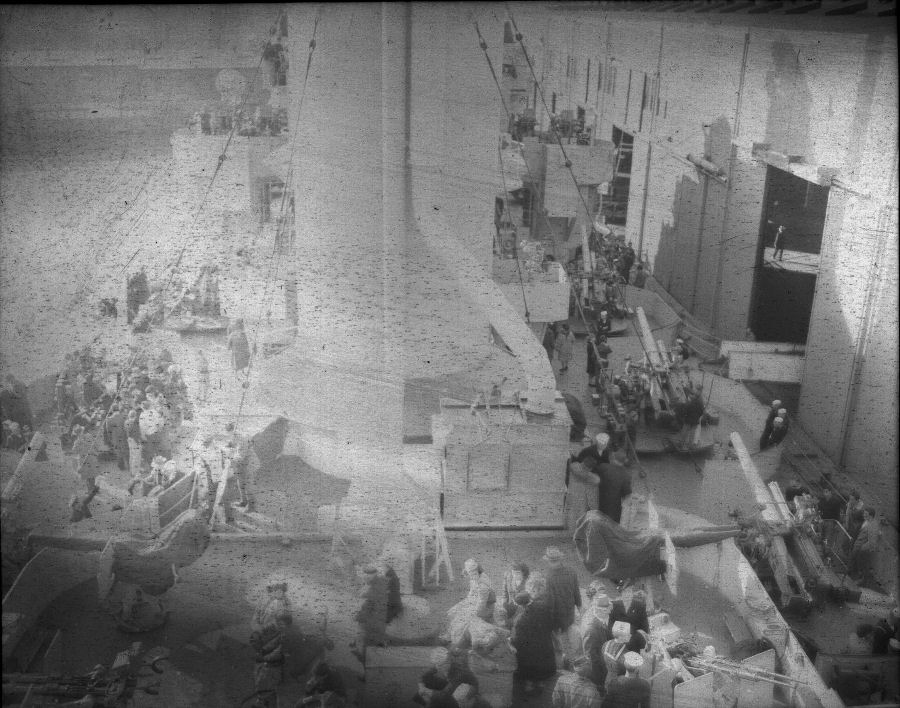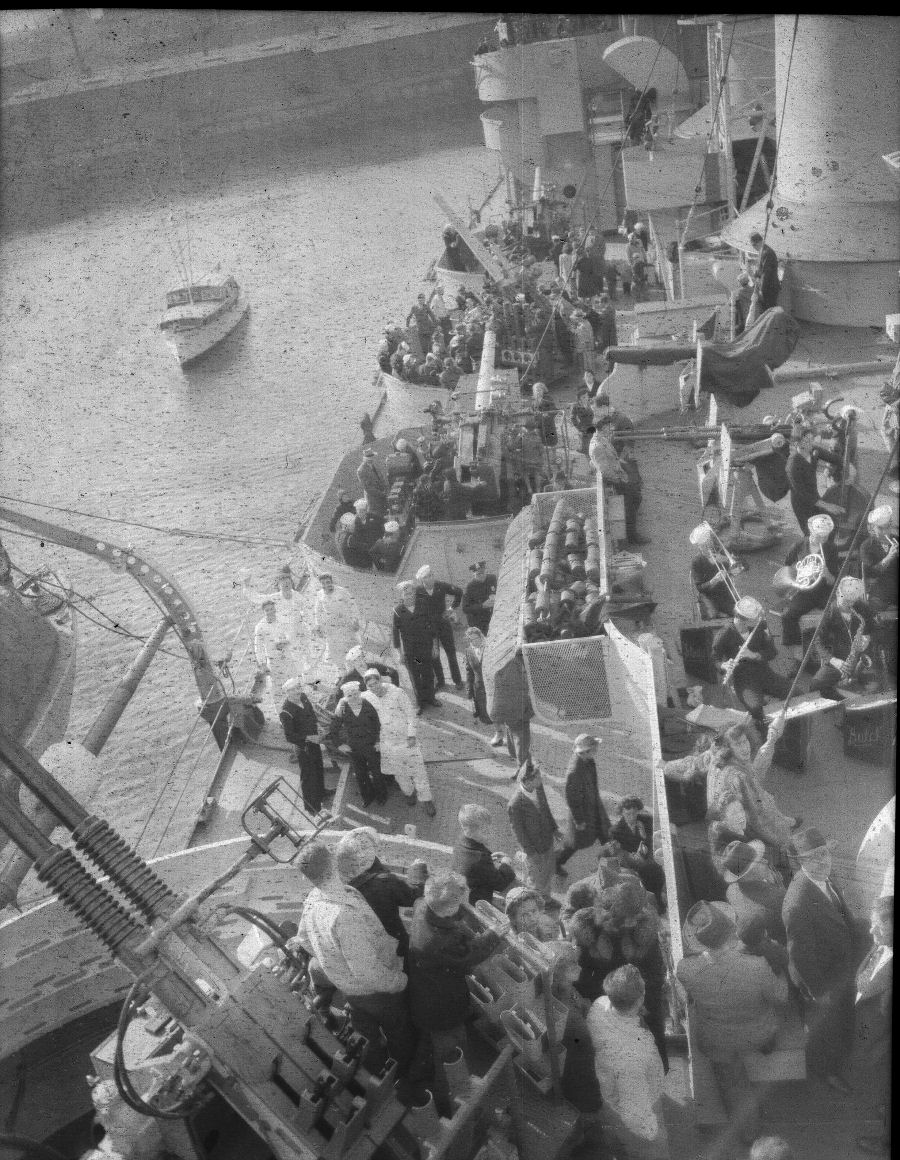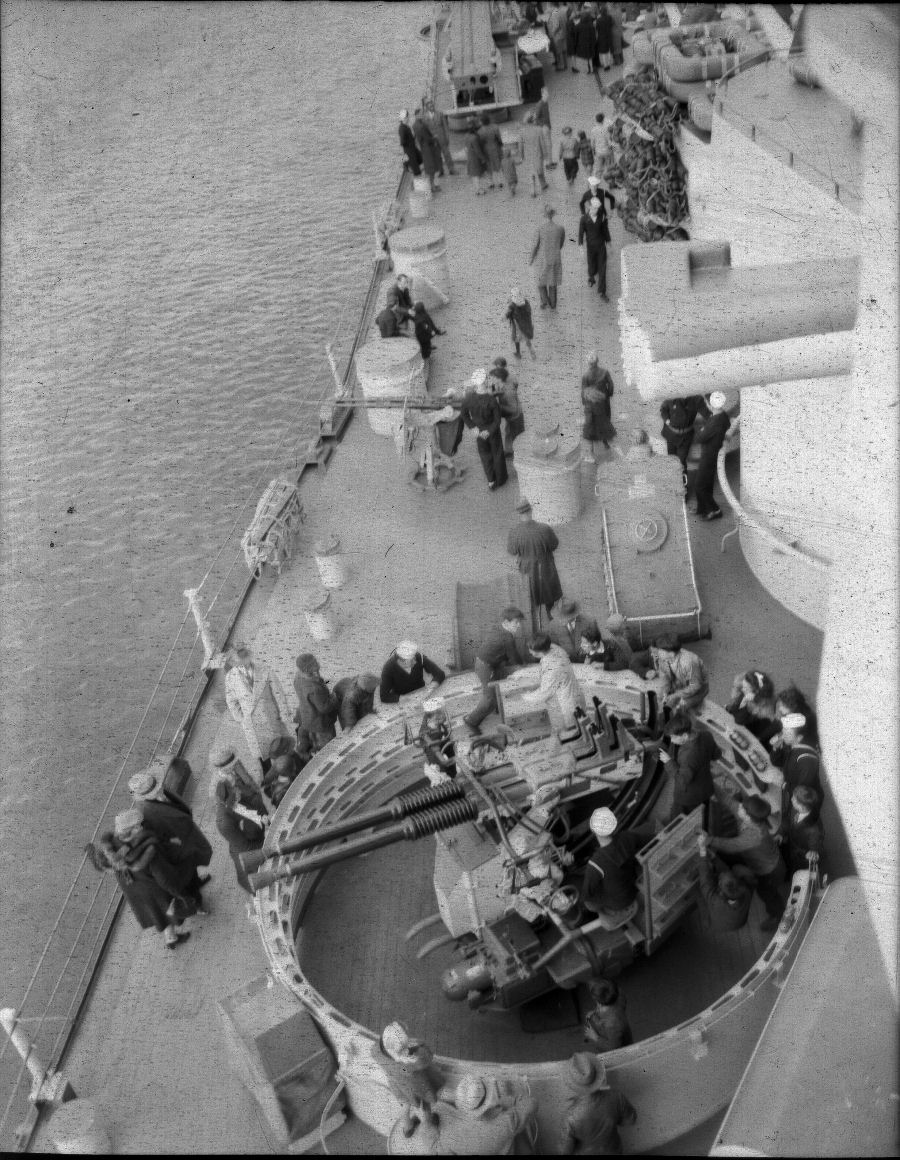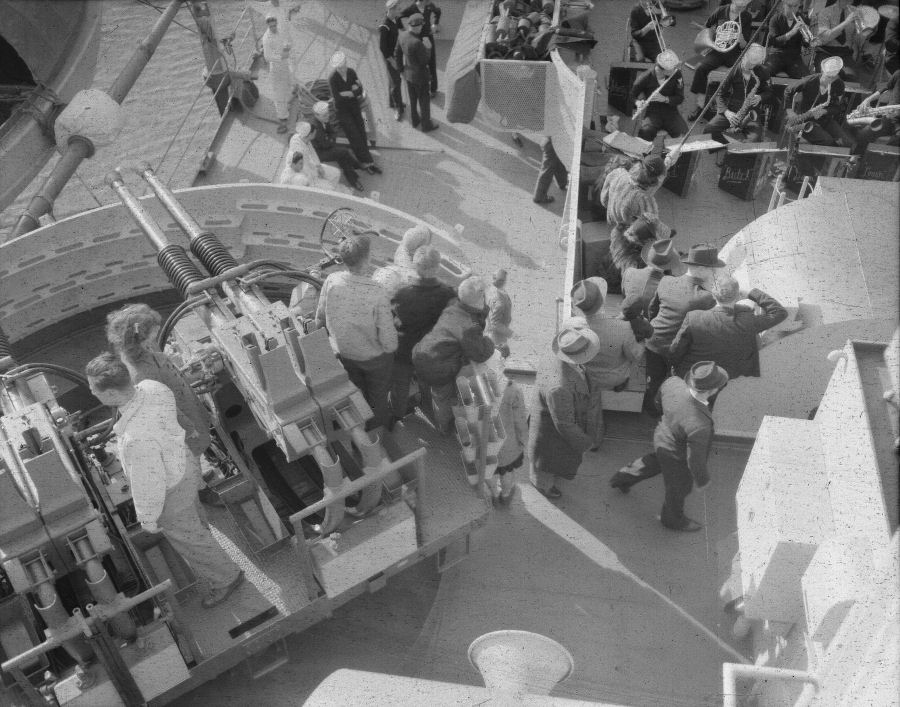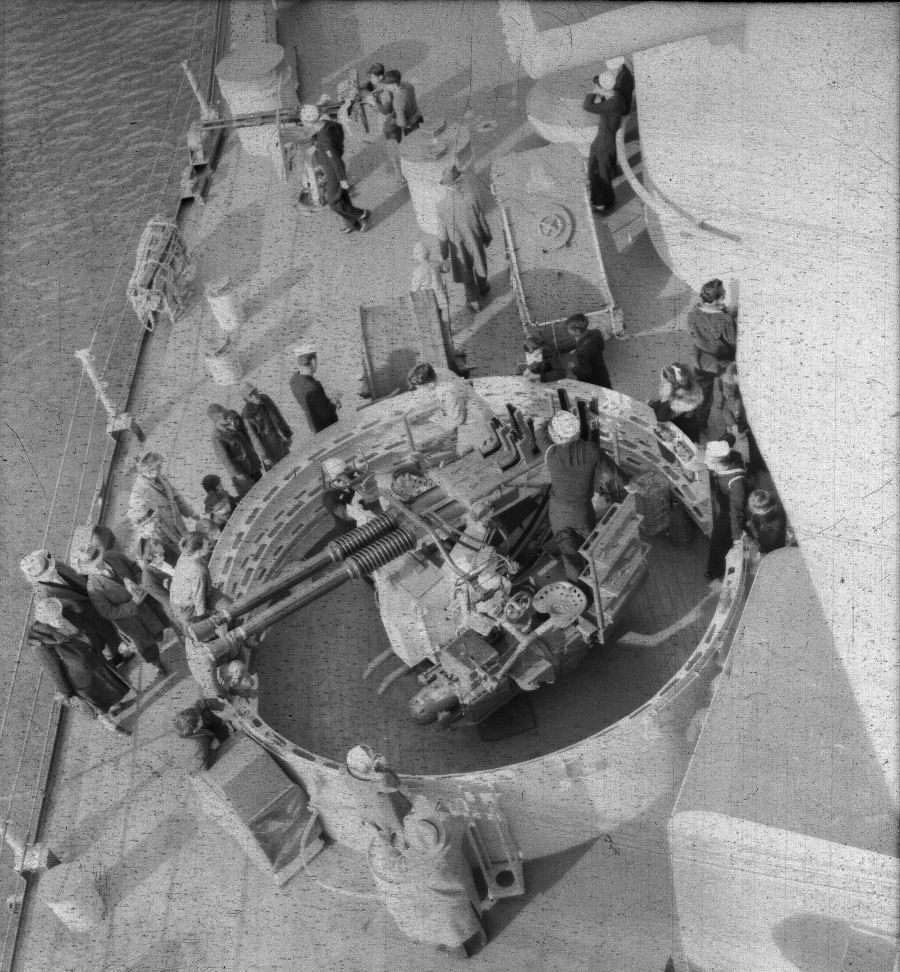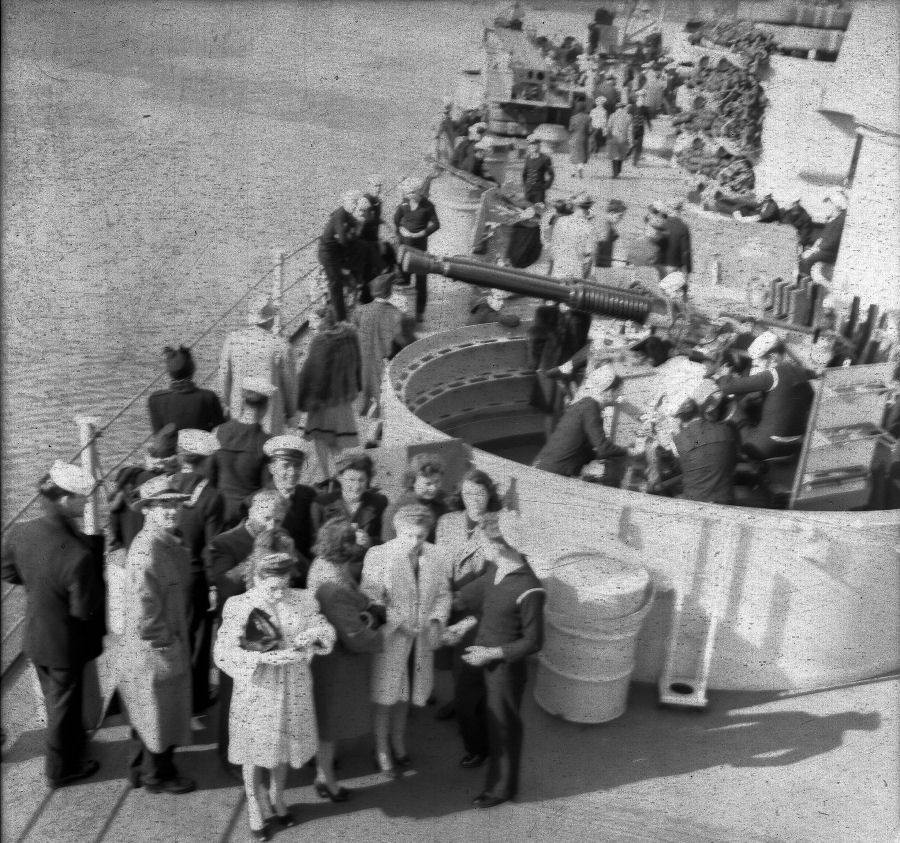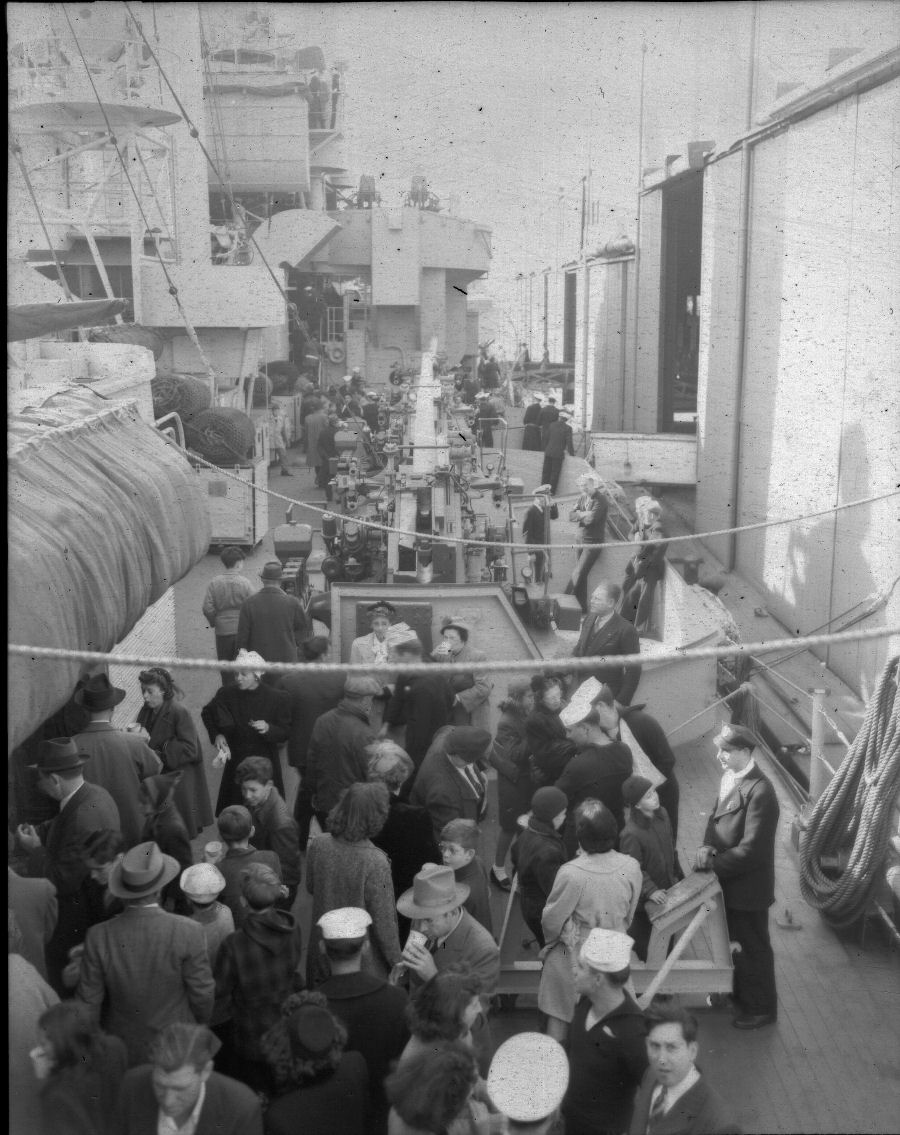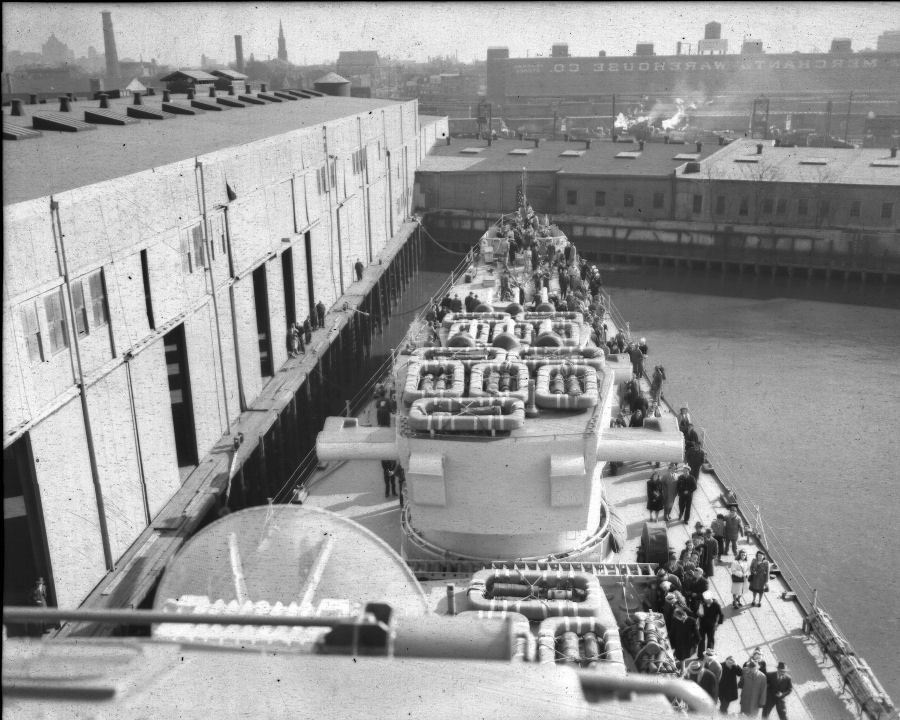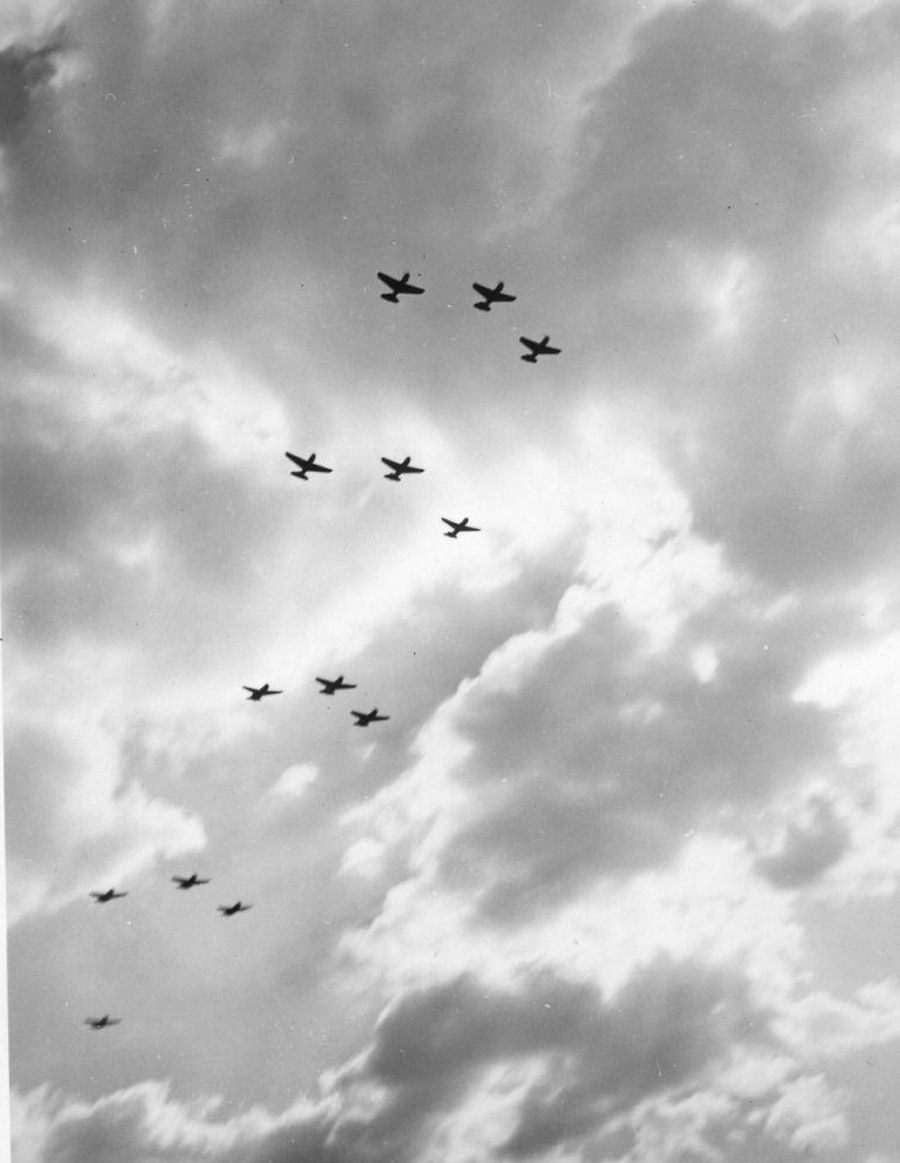 "Silver Service of the USS Philadelphia is on display for visitors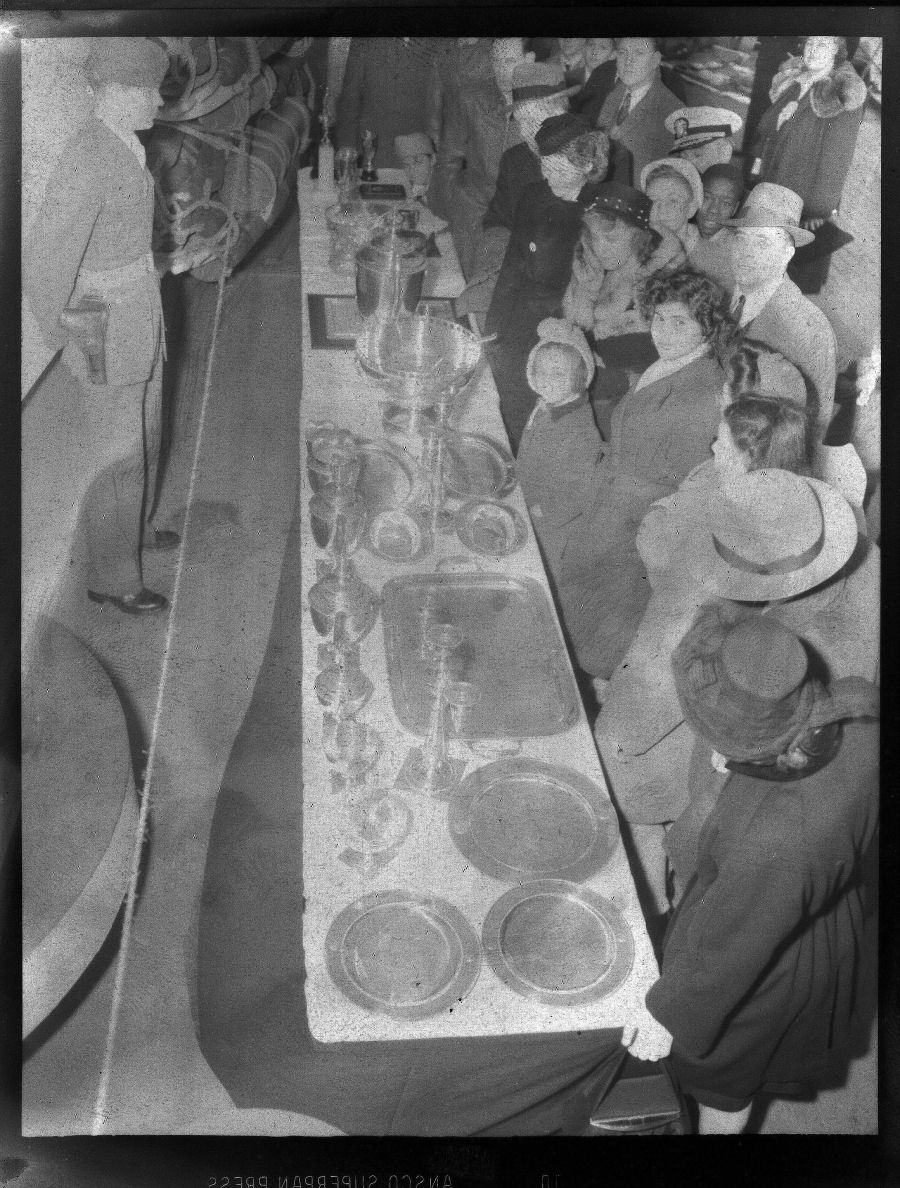 "Captain Robert W Berry, commander of the Philadelphia, welcomes the guests of honeor, Mayor Bernard Samuel, Rear Admirar M. F. Draemel, Rear Admiral F. A. Todd, formerly first flag officer of the Philadelphia, Commander J. K. Fife and other notables as they stepped aboard"
Thank you Frank Paukstis (my Dad) who saved the news articles which allowed me to identify the people in the following photos.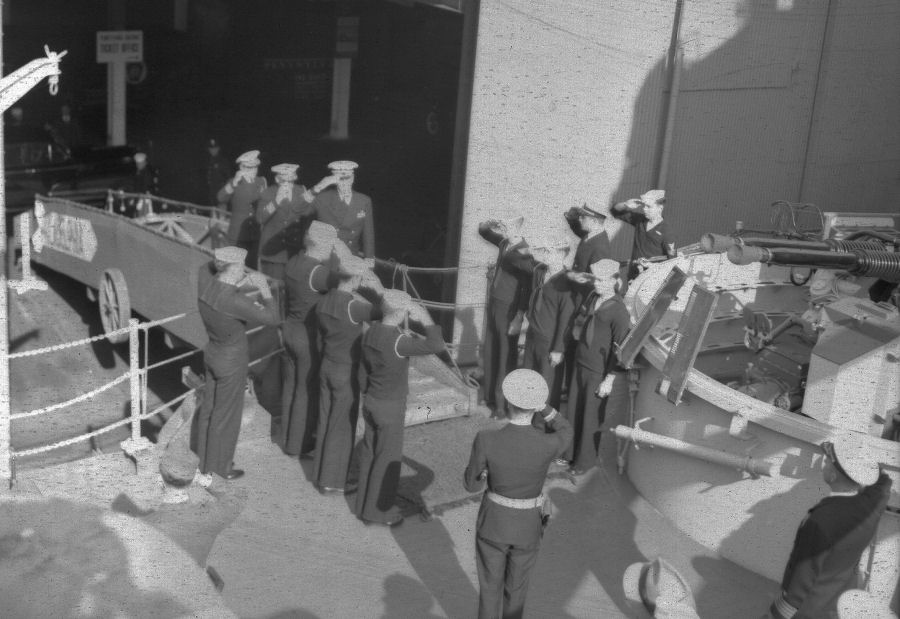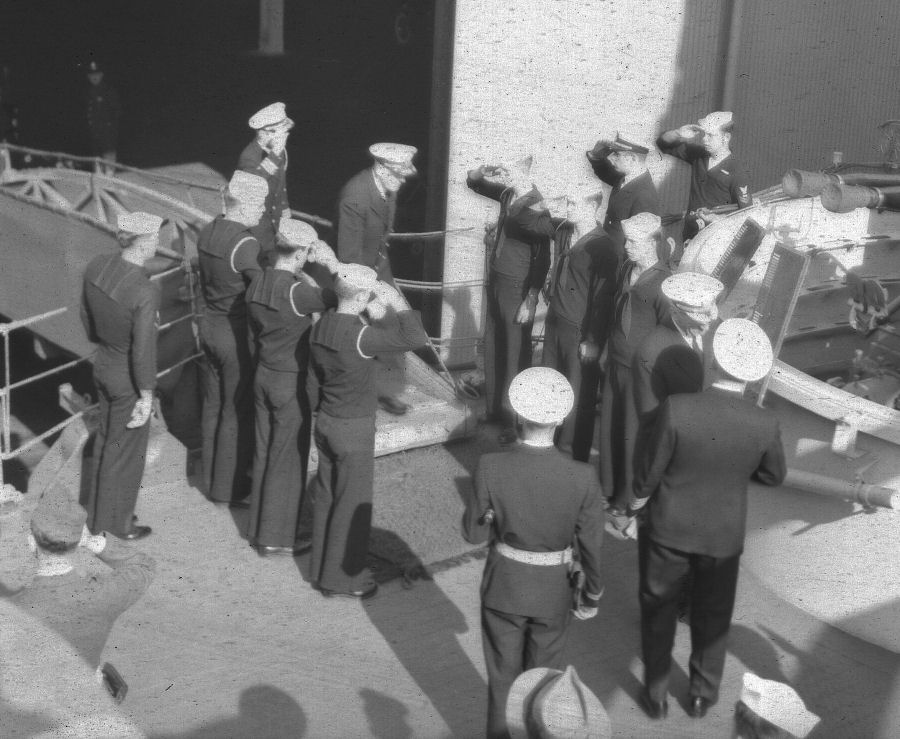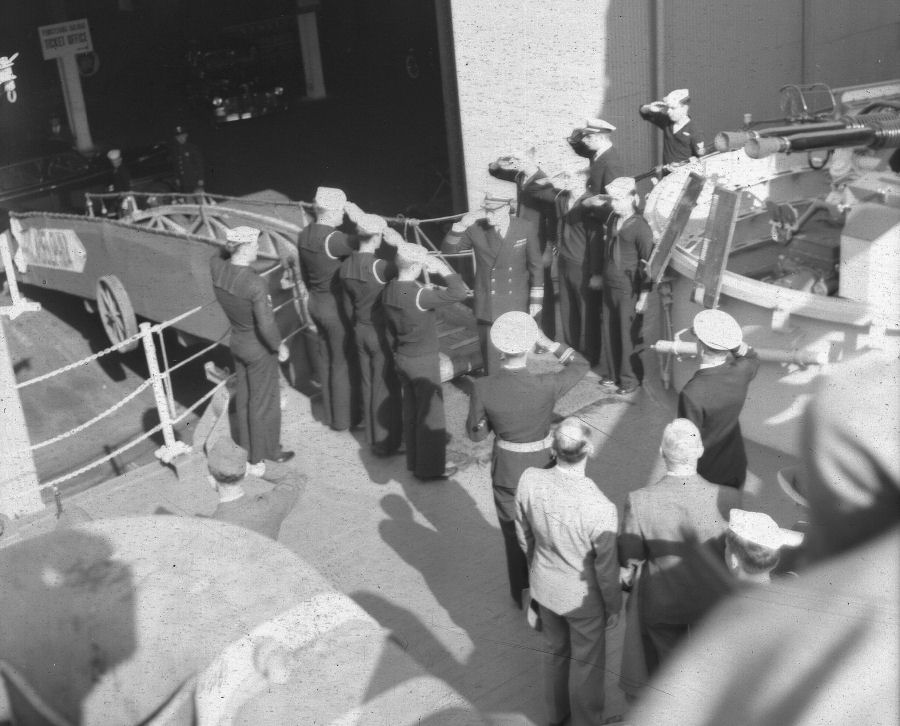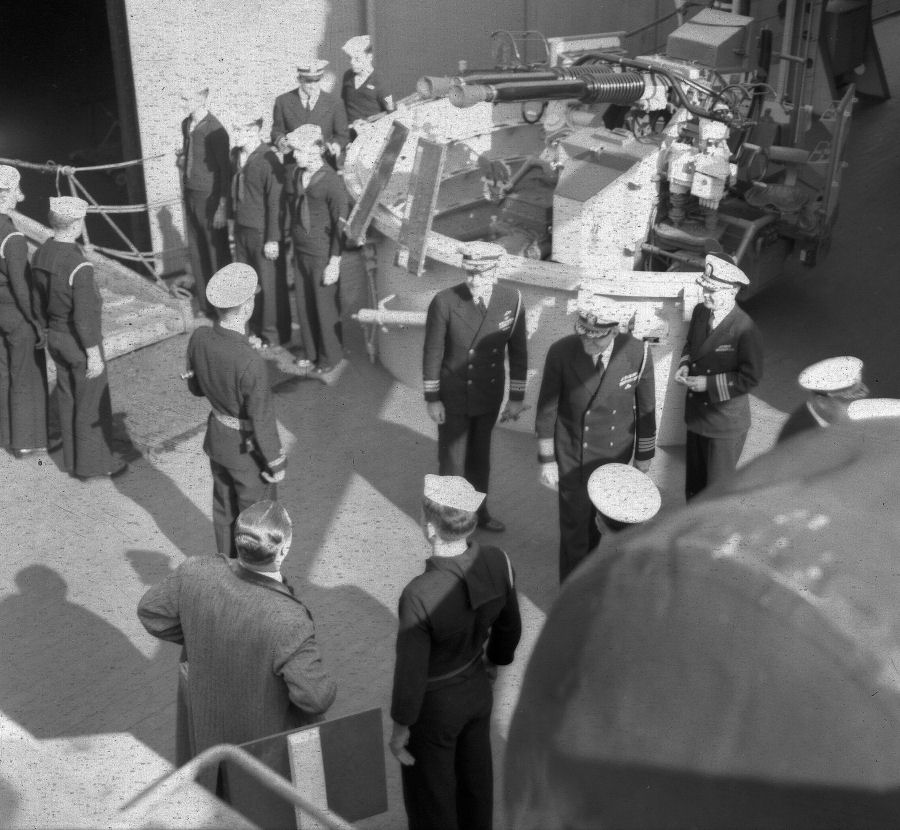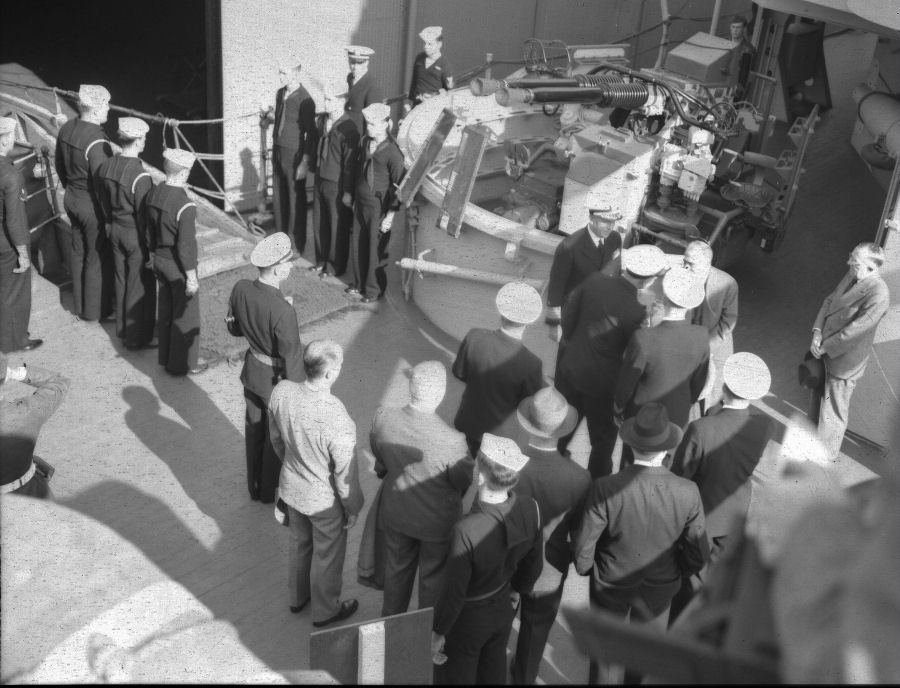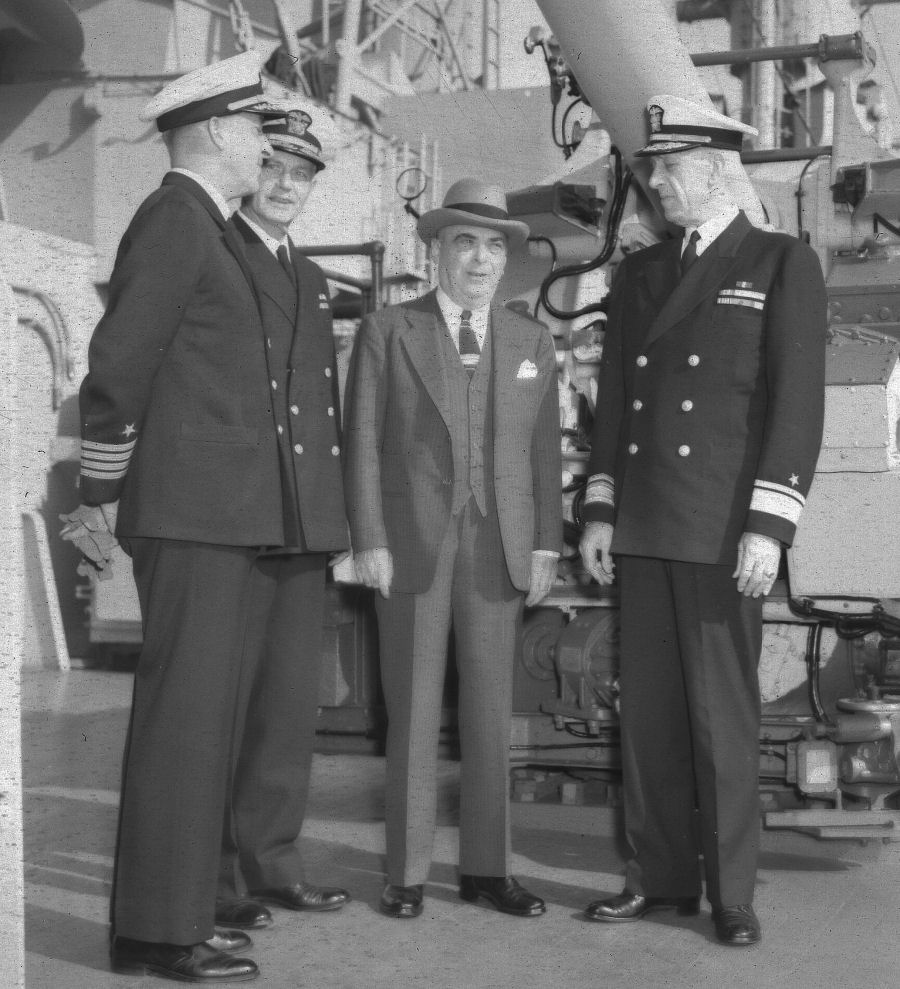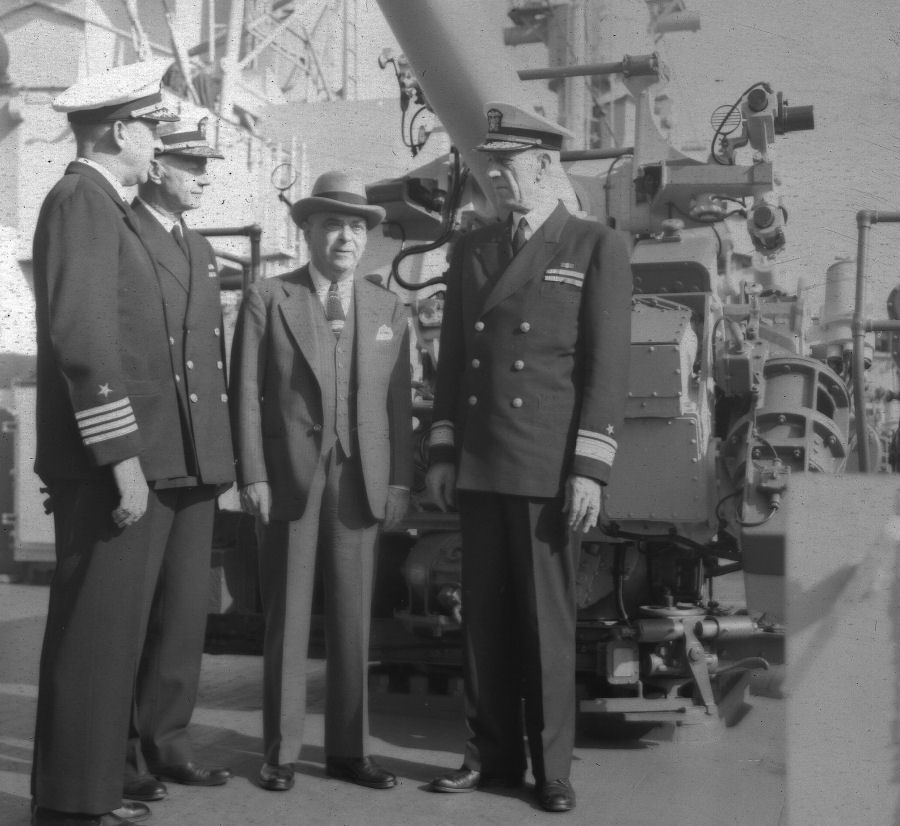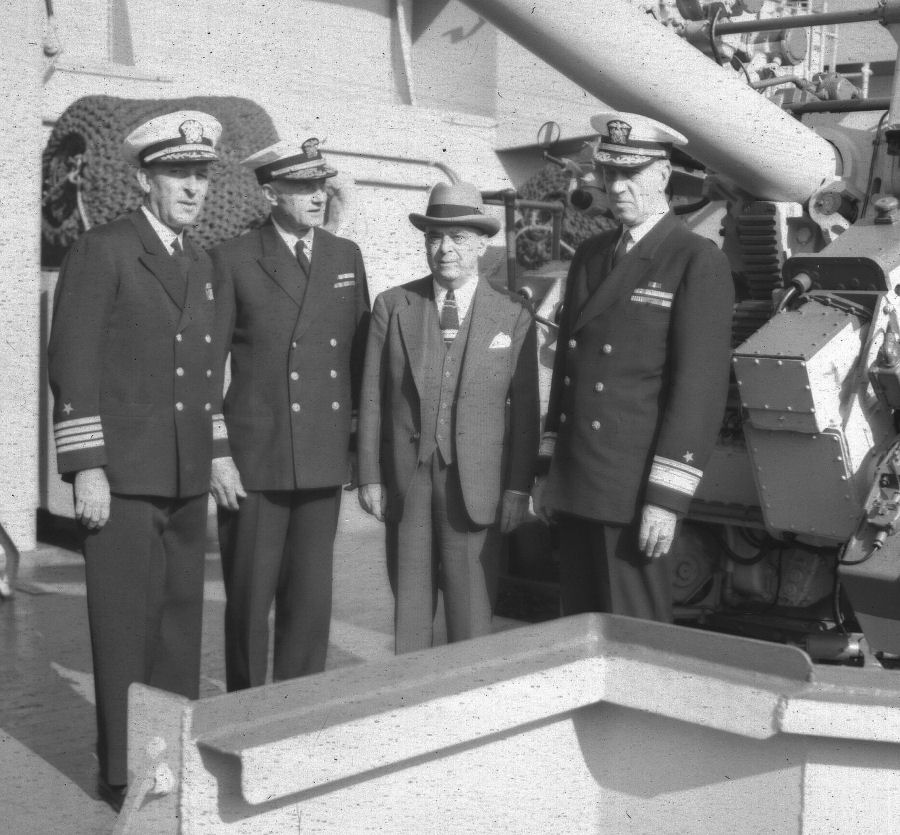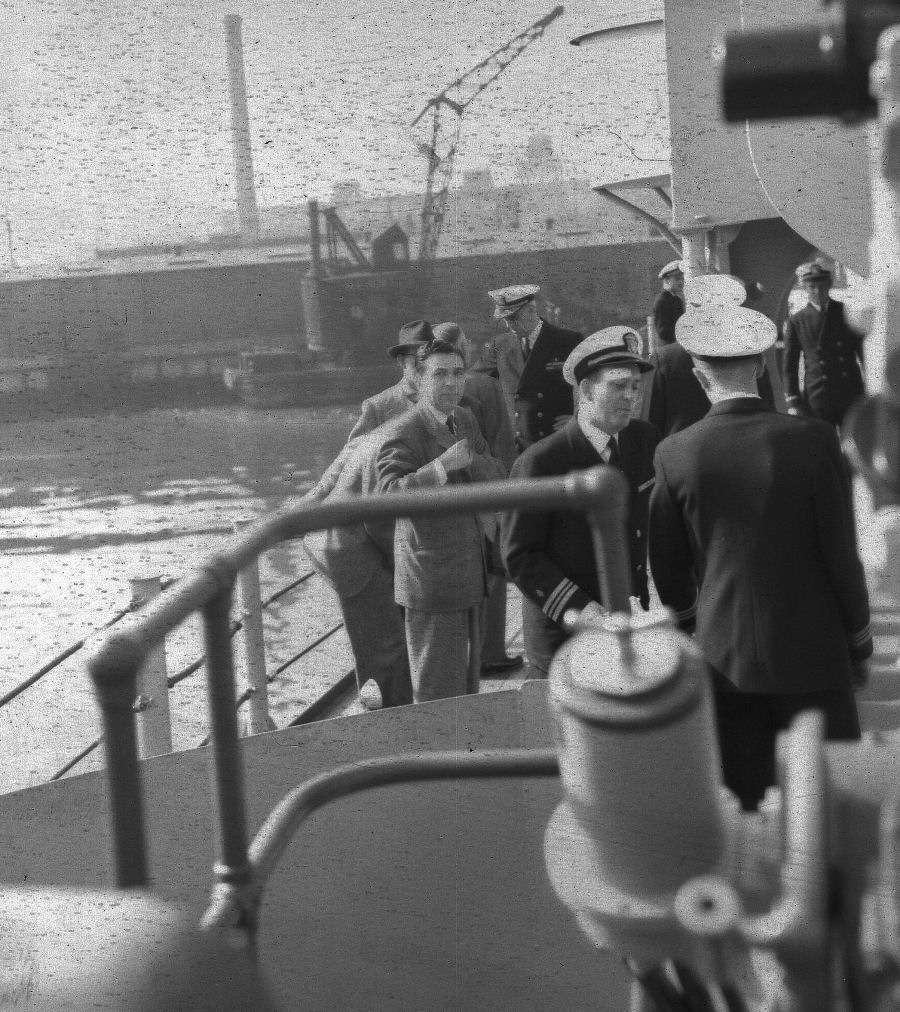 I could not extract clear images from the negatives of the 1945 ships dance. A few are posted below

Fortunately, the website already has many clear images from the prints purchased by the sailors attending that evening.
The story of how the unattached sailors found their dates with the help of the ship's chaplain is quite interesting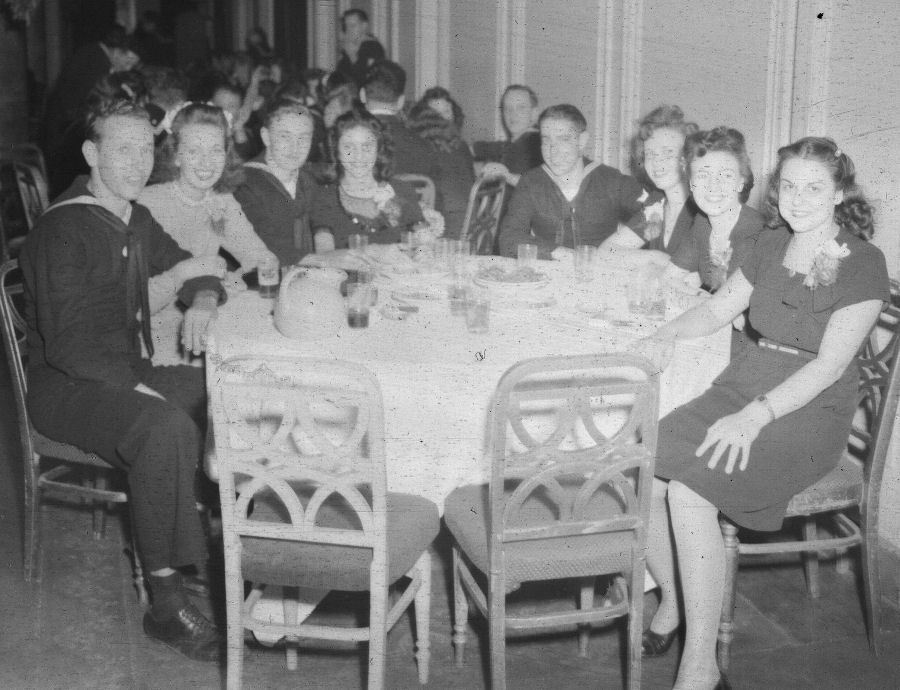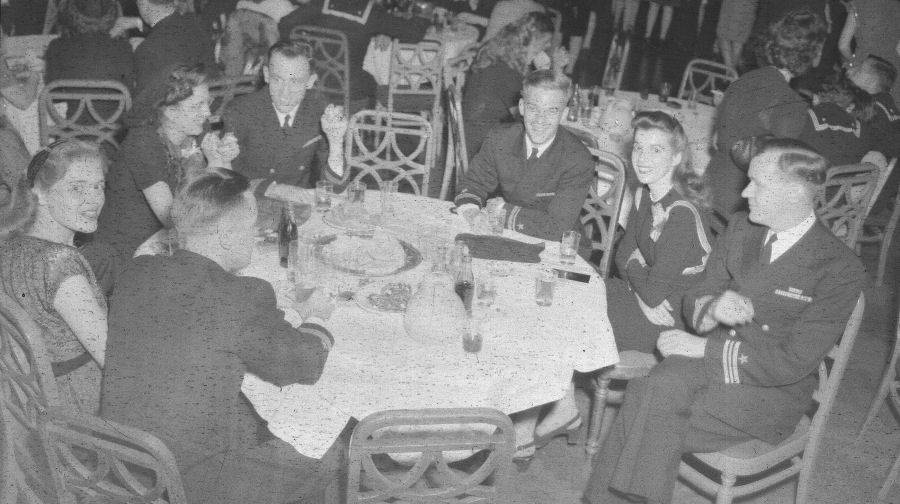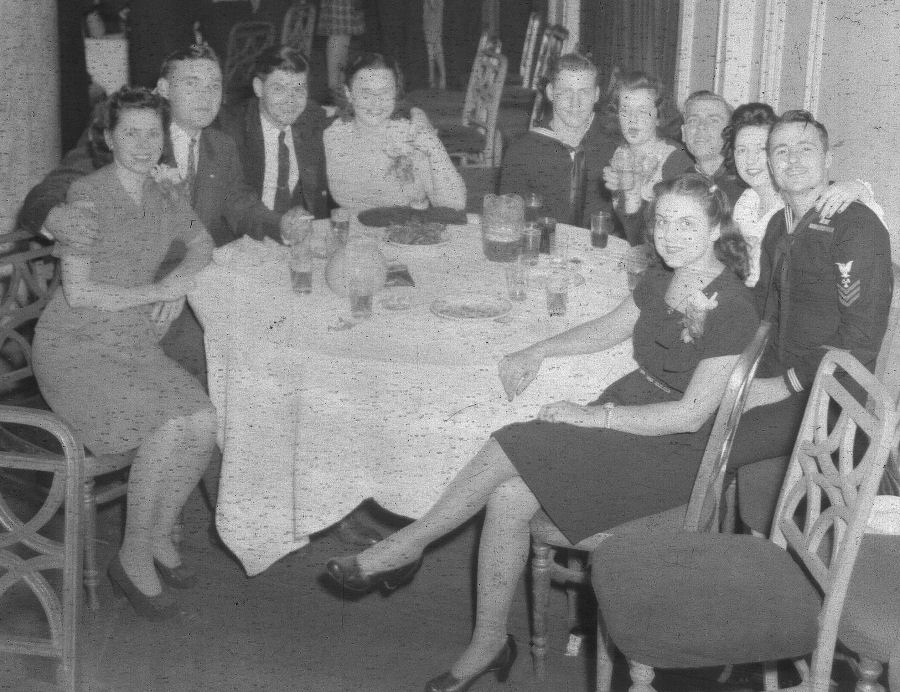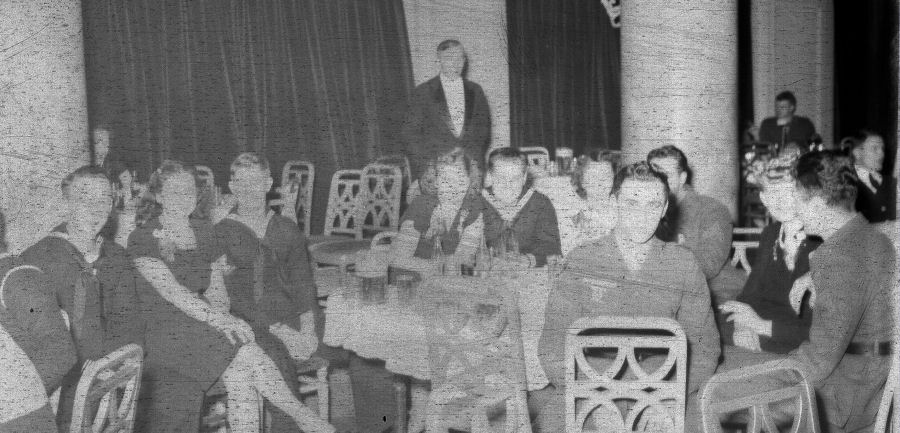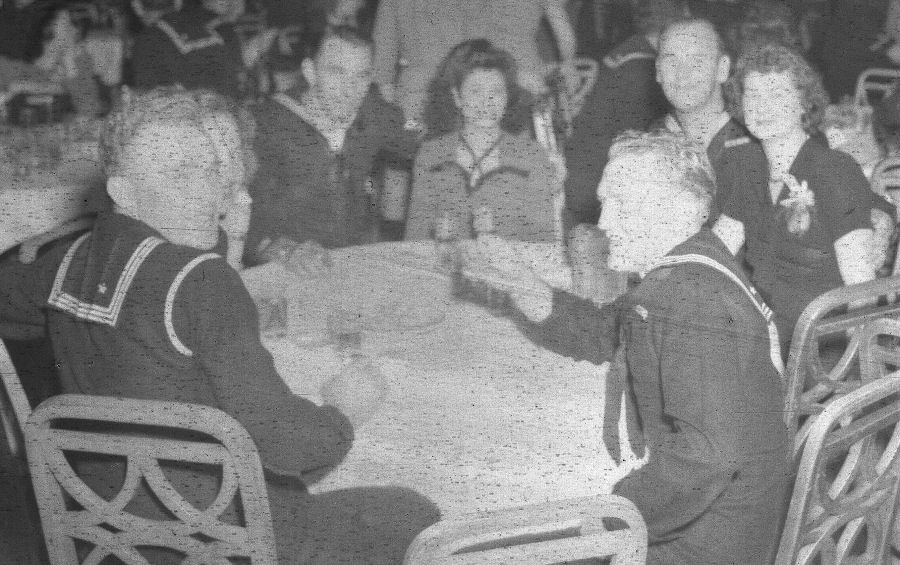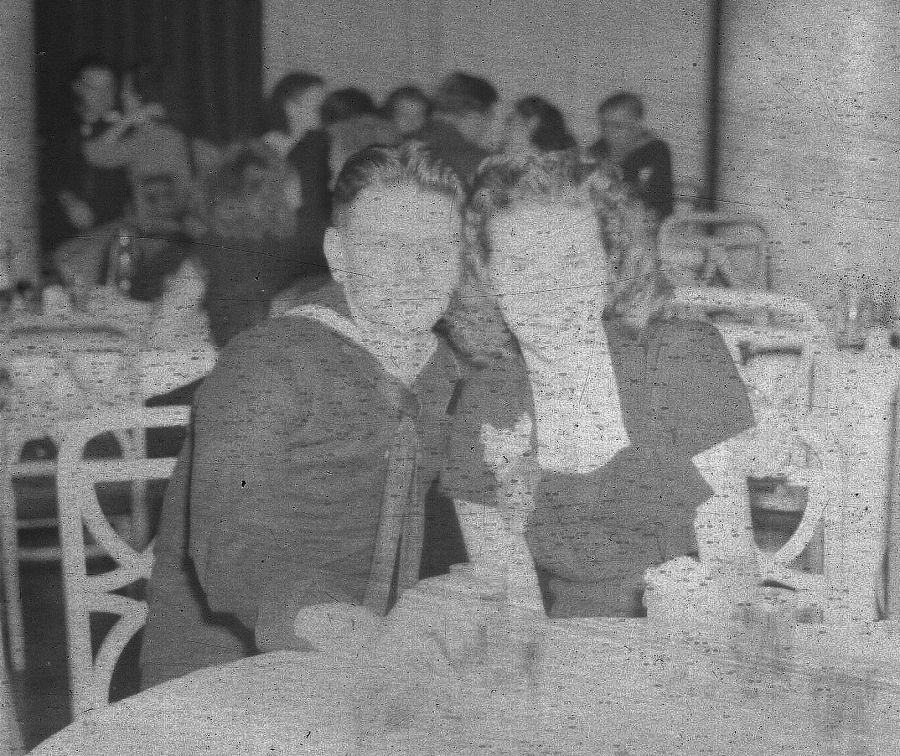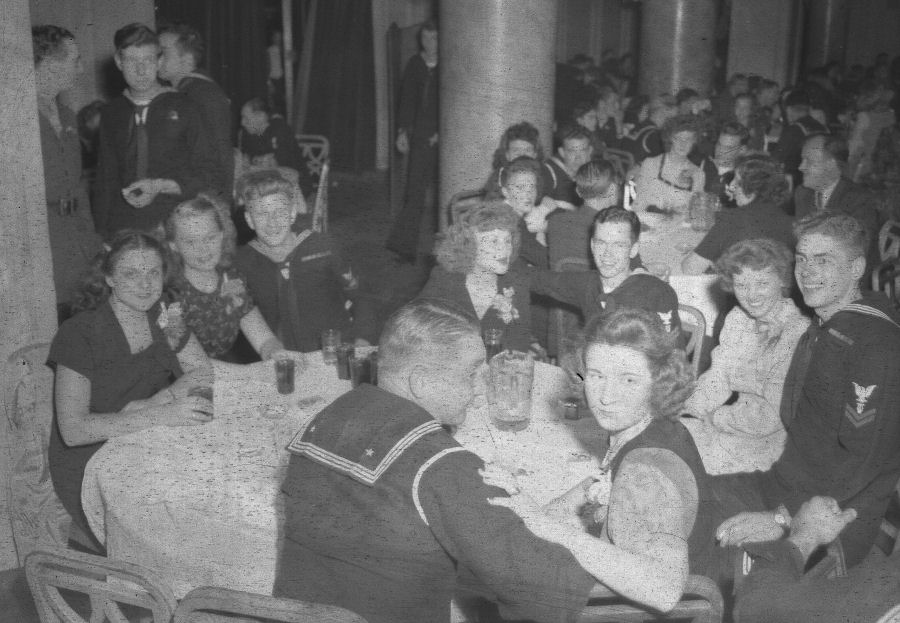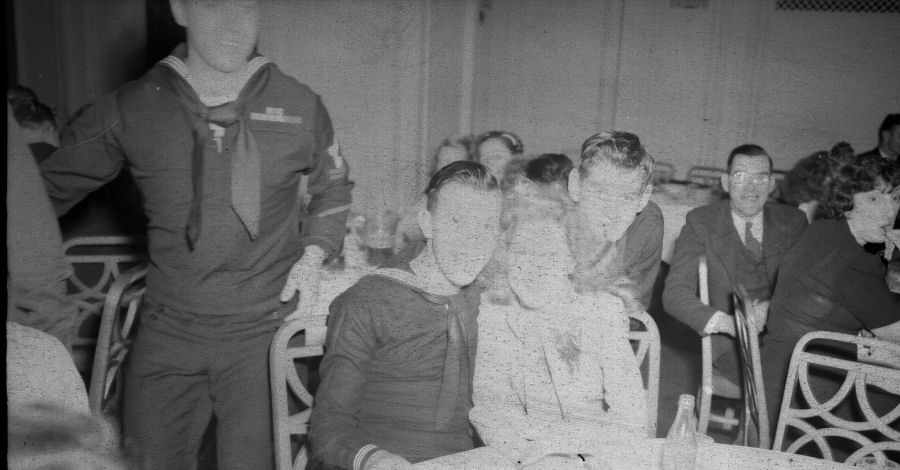 There were many civilian visitors to the Philadelphia in 1945
One in particular must have been special to the photographer.
Does anyone know who this woman might be?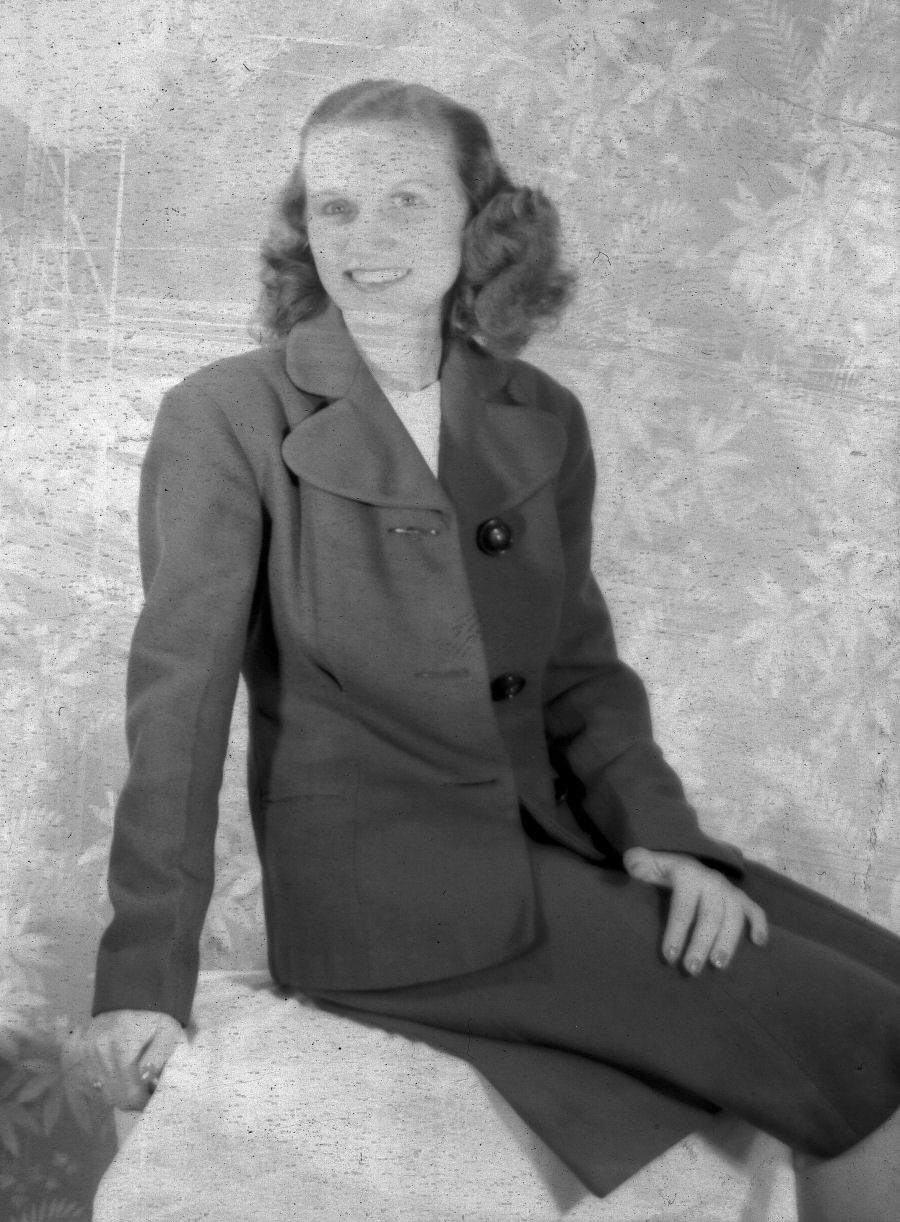 If anyone has additional information, identification or corrections regarding the above photos
contact me at backofene@hotmail.com