Procession - Nov 1953
I remember being very excited to process through the streets of Park Slope wearing my wreath.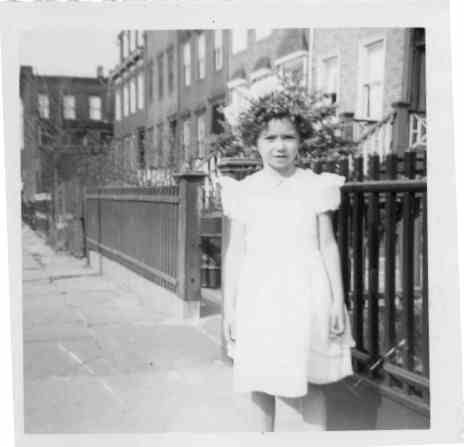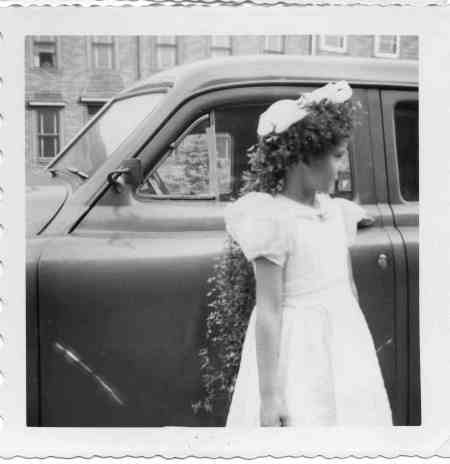 May Crowning - May 1954
This was an important event in the church and school year.
Here I am with friends Nancy Petrus, David and Patty Ann Sperring, Josina Pisano, one of the Lundrigen girls and Linda Christiansen.